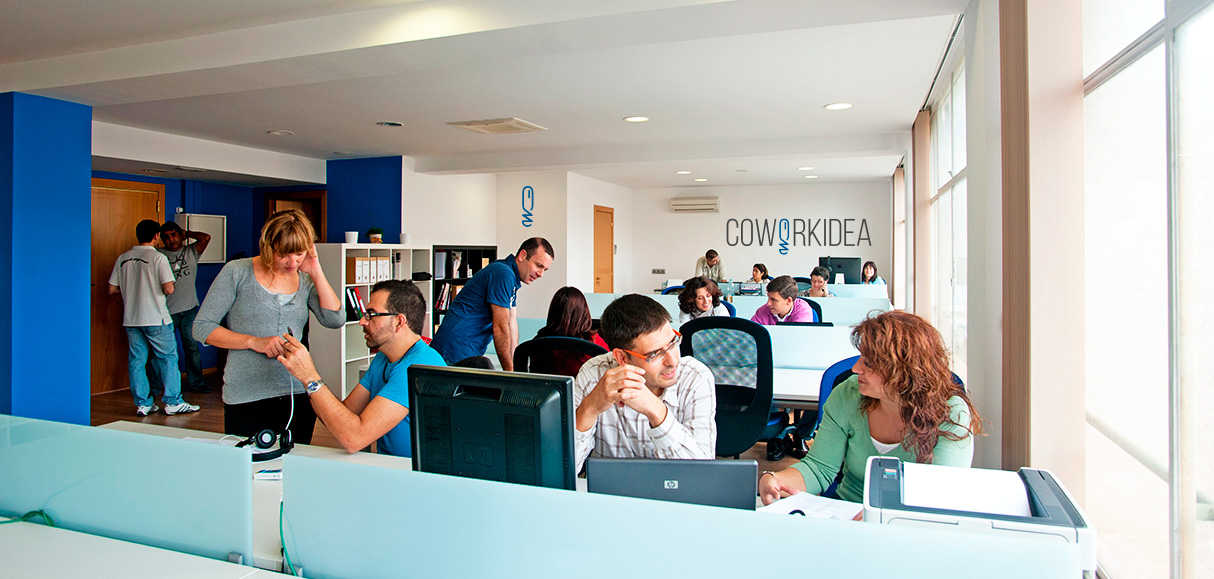 "The key to building a successful coworking platform is to understand your community"
18/10/2016
SocialWorkplaces has interviewed Coworkidea 🙂 Read the interview below.
After the financial crisis, Spain was one of the countries that faced some of the highest unemployment rates in Europe. As a result, many professionals, freelancers, and business operators began to reimagine the professional landscape. In 2011, Ruth Martinez had a baby on the way and her husband had just started freelancing. In this time of change, they were exploring new options and had heard about the concept of coworking. After some time and research, they decided to start their own coworking community, Coworkidea. Next  week they will be celebrating the launch of their newest space, so we caught up with Ruth to find out more about the process of developing a space in one of Europe's coworking capitals and what it means to be a successful coworking space operator.
Hi, Ruth. Coworkidea started out small but is now developing rapidly. Can you tell us a bit about this process and what steps did you take in order to properly develop?
When we launched 5 years ago, we went through some difficulties and at that time we were far from growing our idea. But, step-by-step, we slowly improved our business, learning how to offer better services to our members.
The coworkers that came really liked the space, as well as the energy and environment. I believe that your project is what you attract, so we focused on creating a cool community, based on honest people, and community friendships.
Today, we have a solid community of workers who have been loyal to us since the beginning. As I said, they started off as freelancers who grew and Coworkidea has grown alongside them. We decided to expand with another space in the same building to help host our members as well as her freelancers. Our goal is to keep generating connections and enriching opportunities for freelancers.
What type of community do you provide and what types of members do you have currently working there?
We cater to a multidisciplinary community. Although, two main groups naturally developed. One is made of tech specialists (software and app developers, integrationists, programmers, designers…). And the other group is comprised of professionals within the building sector (architects, engineers, builders, and technical architects…).
Spain is known for having one of the most established coworking networks. Was it difficult for you to enter this market that some might say are overly saturated?
In 2011 there were only a few coworking spaces in Spain. Barcelona had more spaces than other cities, but there was still a lack of awareness, both within the sector and also amongst the general public. Although we all started without a clear reference, there were actually very few successful cases to follow. We basically went through the normal ups and downs, making mistakes and learning. We were gradually growing, and in 2016 we became established and have opened up a whole floor of around 450 square meters.
What is the current state of the Spanish Coworking market? And what makes it unique to other cities?
Today, we can say that our coworking sector has matured and has become more sustainable. There are some factors that triggered the high demand for coworking spaces was the major increase in people who lost their jobs after the crisis. Another remarkable fact is that Barcelona is now positioned as a tech and freelancer hub, which encouraged people to create startups and small businesses. Moreover, the city is a natural attraction for tourists and, therefore, digital nomads.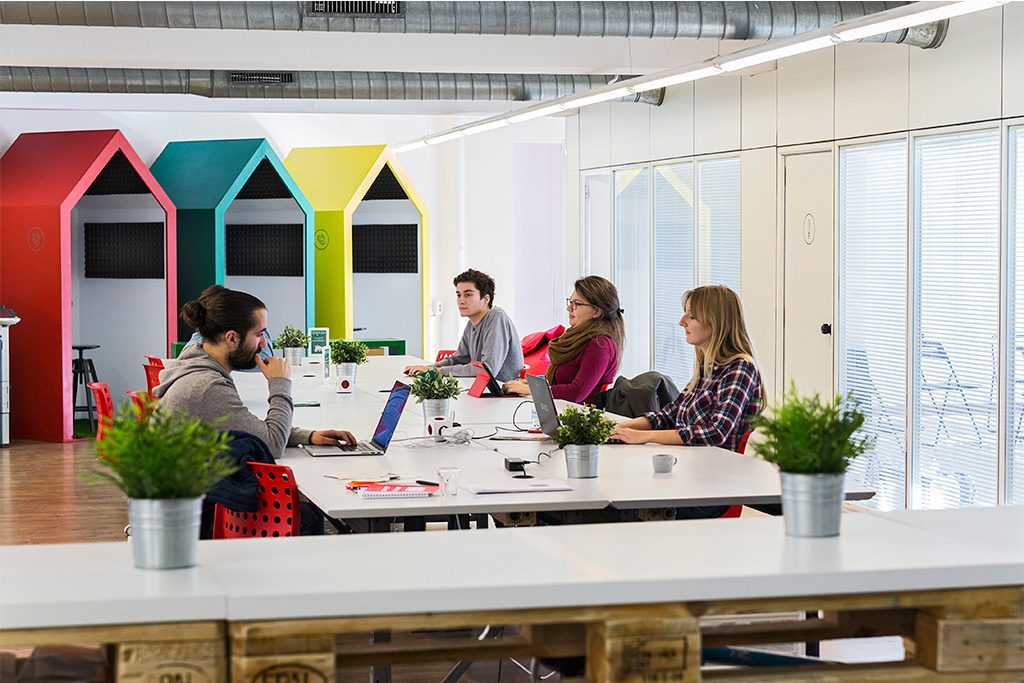 Would you say coworking has actually improved the job market, if so how?
I have no doubt that coworking has helped to improve the job market. The startups and small companies generate business, and I witnessed that from my work with Coworkidea. Some projects were launched three years ago as a freelance venture and over time have become a solid team of people.
In cities where here are already a lot of coworking spaces, what can new ones do to build successful platforms?
Of course, these aren't considered actual coworking spaces, as the movement isn't simply about renting out space but more about the people and growing a professional community, which brings value to members. On that note, my advice to all future space operators is that the key to building a successful platform is to understand your community and help it to organically grow.Barcelona has a lot to offer in regards to coworking, and the city also has strong competition. According to Coworking Spain, the main coworking platform, Barcelona currently has over 200 spaces registered on the platform, but it's important to know that not all of them are actual coworking spaces. Those cases are when people with some extra space in their office decide to define themselves as a coworking space simply because they are renting out a couple of tables.
Is it important for coworking space operators to embrace other spaces and work together?
Sure! Collaboration is a key element needed for the development of the sector. It allows spaces to speak as a unified voice when dealing with local institutions, ultimately allowing us more visibility and access to sponsors and partnerships. It also allows us to work together when facing common problems, while also inspiring new ideas and the chance to help coworkers achieve mobility, especially for those who are nomadic workers.
As the movement has matured, many coworking spaces in Europe are looking to expand their networks. What advice would you give to those looking to grow?
When we started it was completely different than it is now. Anyone who knew about coworking knew that we learned by taking action and especially by making mistakes. Today, we have a lot of experience and knowledge. We also have a second space, for which we have designed a strategy and business plan for expansion, including a very accurate financial study. Aside from that, we have collaborated with 2 coworking experts, Andrea García and Vanessa Sans, who helped us to design and launch the new space. Andrea designed the space and Vanessa drew up the strategy as well as the  content plan for the launch.
What are some things that should or should not be done when looking to properly expand, without compromising the community dynamic?
My advice for those looking to grow and expand should be that they make sure to have a consolidated and empowered coworking community. It is also very important to design a strategy as well as a business plan. Overall, coworking is a business and has to be profitable, so it is very important to know the viability of your project.