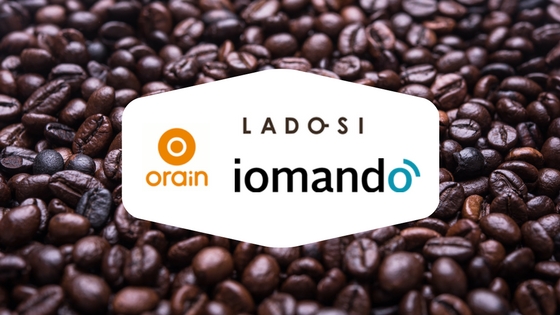 Coworkidea with the startups
18/12/2017
It's been a long time since we want to speak about our bet from Coworkidea for the startups, especially for the startups in Barcelona. We think that within a collaborative environment like the one we have in our coworking space, it is very important to collaborate and hire the services of the nearby startups we have around. What we also try to do a lot in our space is to give opportunities to new projects or startups in Barcelona, helping them and giving them special prices during the first months. Today we want to present you some of the startups in Barcelona with whom we work with.
This is the system which all the Coworking spaces have been waiting for. This startup from Barcelona offers a quiet revolutionary service which is basically deleting all remote controls or million keys and start managing your doors through a mobile app. And the question you might have now is… Is it sure? Yes, it is, in Coworkidea we have proved it since we opened our second space of the first floor.
The system is quite simple: each automatic door has a device which gives the application access, a central device called Iobox. The user has to create a digital password for each door and decides to whom to give the access and also from when to when. After this quick process, each person authorized will be able to open the door within the time interval that the user has chosen. Probably the most practical feature of the app is that you can open the doors remotely, so if somebody forgot the phone at home or can't open the doors for any reason, you can open the doors from your home. In our case, it is very easy and practical, but for sure it is also useful for any rooms rental company, just for not having to make a thousand copies of a key it is worth to have it…
All our coworkers are using the app to enter into our space, and when they leave, the door remains closed, they don't have to do anything else.  In addition, this personalization can be changed always, which is something we appreciate a lot, because our space and our services are very flexibles, so we need something flexible in terms of entering and exiting too.
And all of this… How much will it cost? The truth is that the business model has some similarities with the home alarms business, which through a switchboard. First, you need to buy the Iobox switchboard, which costs around 200€, then you select the tariff you want to hire and finally you just have to download the app (which is for free) and available both for iOS and Android. For each door, you'll need one switchboard.
Ladosi: "There is a before and an Express"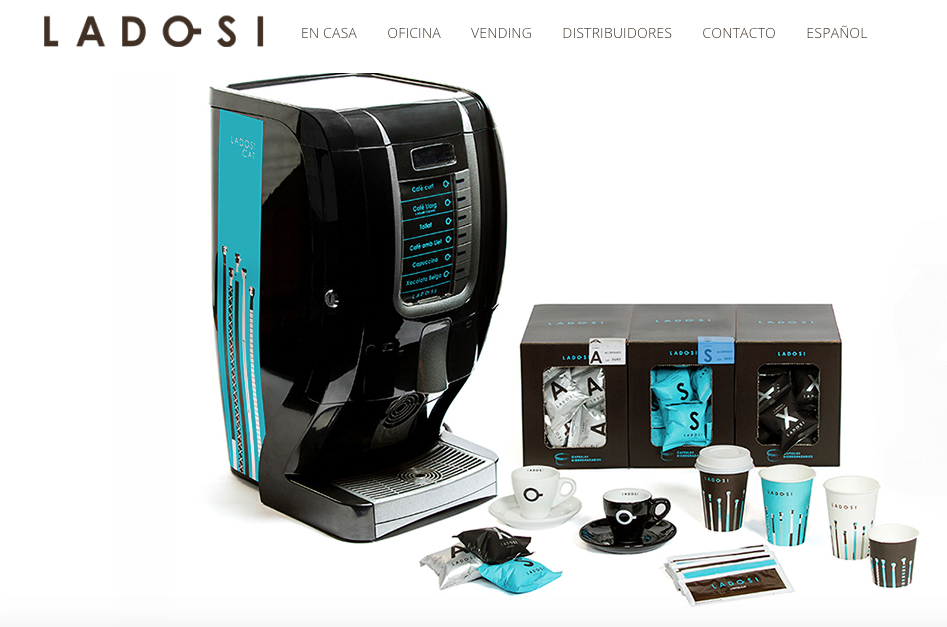 It is our bet for the good coffee. "There is a before and an Express" is the motto of this startup from Barcelona, and the truth is that in Coworkidea we are quiet coffee-lovers, for us, no coffee means no work, and that's why we decided to hire Ladosi services to take care of our coffee-community. They have a wide offer of drinks: 4 types of coffees, coffee with a bit of milk, coffee with milk, 2 types of teas, teas with milk, 3 types of tisane and an amazing Belgium hot chocolate. The price is also very affordable (it's not more than 200€ per year) and there's something fantastic: the more drinks you order the cheaper the unit will be.
Machine has no cost
Payment without coins, with your smartphone
Wide variety of gourmet coffees
Drinks with milk without microwave or fridge
Healthy eco infusions
Orain: the connection between machines and people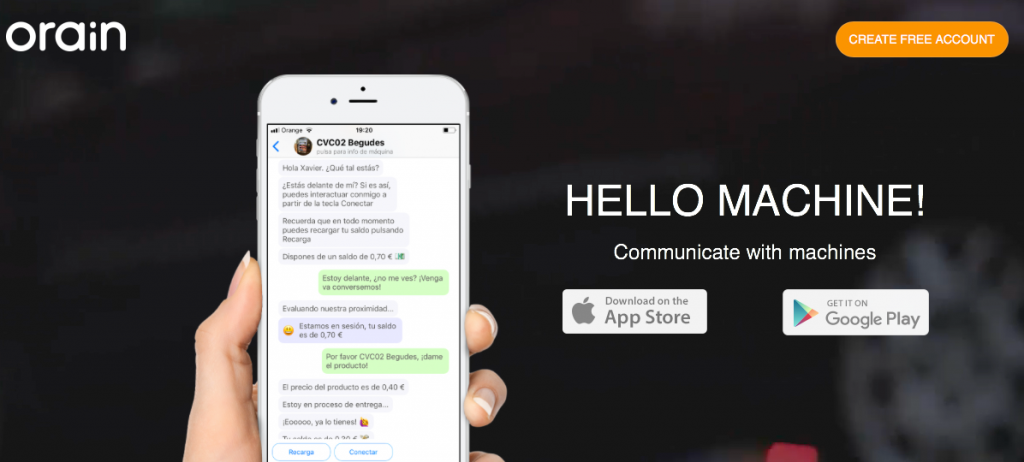 This startup is the platform which lets us use the Ladosi coffee machine. It is an app which gives you a very practical access to multiple machines. It connects machines with people and it has a very easy system for doing the payments, or in the case of the coffee machine, of charging money from your credit card whenever you want, so then you can forget about it and grab a drink at any time. Orain also offers an intelligent chat which might help you or give you some advice.
So… a final conclusion of this post could be: if you are an entrepreneur or a team launching your project/startup (and if you have a similar philosophy than we have) this is your working space. Come to meet our amazing community and try it 3 days for free 🙂