Our creative Coworking space is located in  the very centre of Barcelona, between Plaça Catalunya and Plaça Universitat, next to Carrer Tallers. With 440 m2 and a modern and comfortable design, the space has a capacity for 50 members. CreativeIdea is a multidisciplinary space oriented to all types of digital professionals and entrepreneurs: freelancers, companies, startups, digital nomads…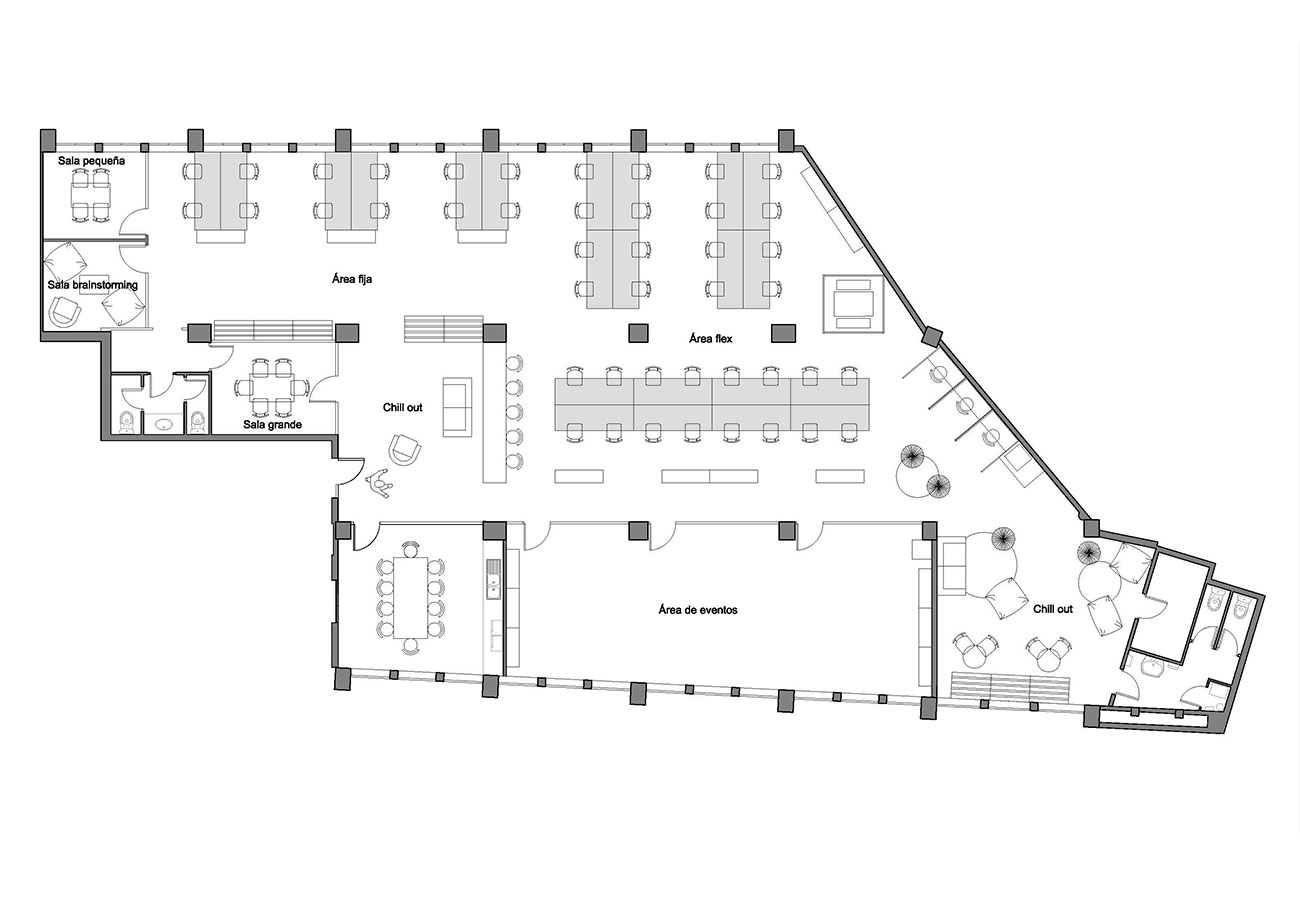 250 m2
Our bright working space has a lot of natural light. On the right side there is the flex table and on the left side all the fixed tables. The open space has a chill-out relaxing area as well, a multi-use room with capacity for up to 50 people, a kitchen, 3 meeting rooms, 4 toilets and 3 open phone boxes. The whole space is equipped with air conditioning.
Individual tables/desks

Whiteboards

Fiber optic

Lockers

meeting rooms

storage space

Wi-Fi

IP Telephone

Relaxing zone

Air-conditioning
40 m2
With its blackboard wall it is the perfect space within the Coworking for informal meetings, brainstorming or business networking. It is also a nice space where to relax, take your time and even sleep a nap on its puffs and sofas.
IdeaBusiness is our founding coworking space in Barcelona centre. It is a perfect space where to get your work done but also where to share a lot with many other entrepreneurs. It has 220 m2 and a capacity for up to 24 members. IdeaBusiness is a hub oriented to architecture and engineering professionals.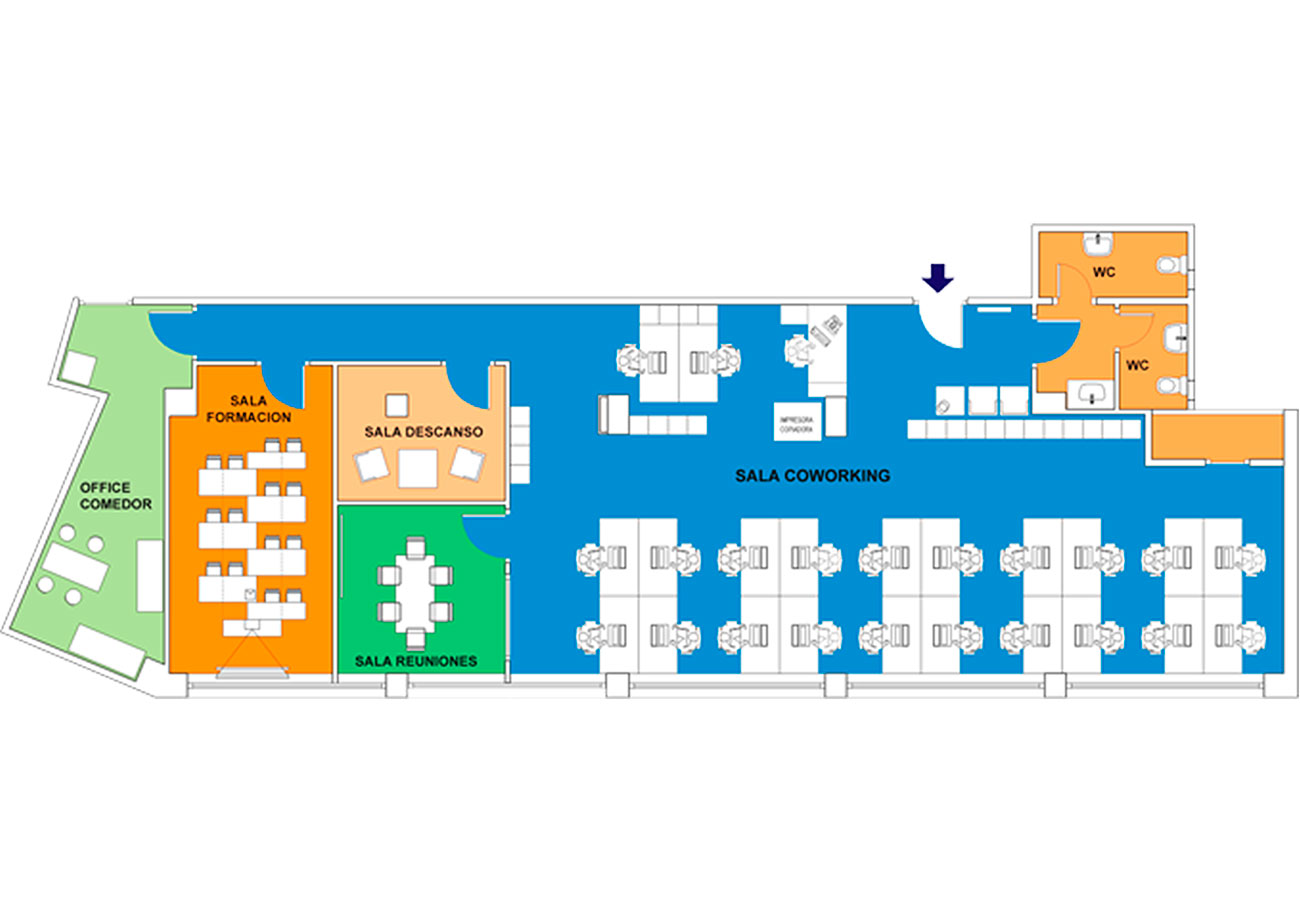 The coworking area is a bright and clear space with a lot of natural light from the outside and with air-conditioning. It has 2 meeting rooms and a coffee office. All tables are equipped with a set of lockable drawers and charging spots.
Individual desks

Fiber optic

Set of lockable drawers

Meeting rooms

Storage space

Wi-Fi

IP Telephone

Air-conditioning/ heating
Coworkidea has 4 meeting rooms and a multi-use one in the very centre of Barcelona. Their location and design make Idearooms ideal to organize workshops, speeches, meetings or conferences. Our coworkers have access to them and organize public or private meetings but the rooms are also available for an external use (they can be rented per hours or per days).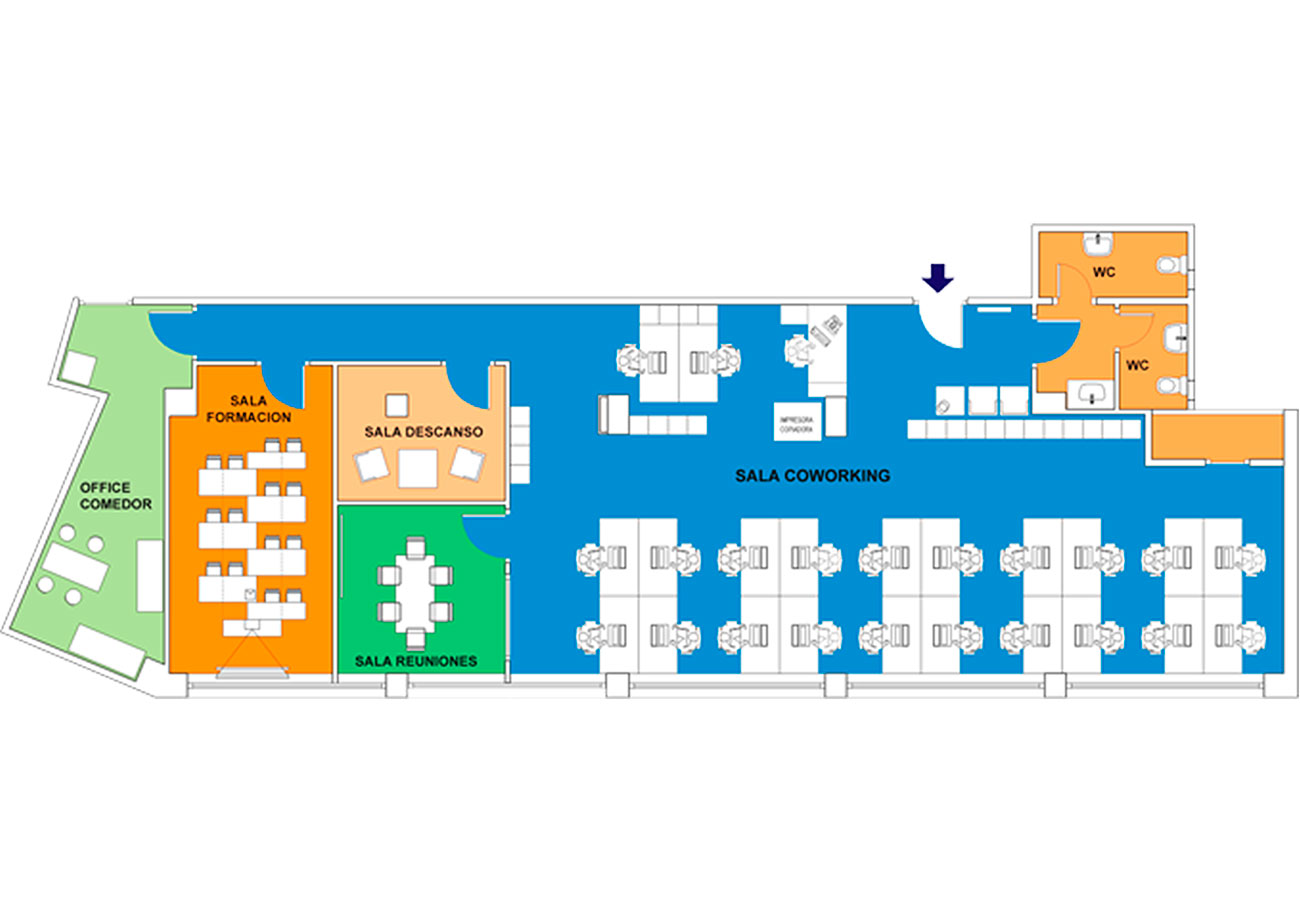 Our Multi-use room is a perfect space for seminars, trainings, workshops, presentations etc… It has a capacity for up to 50 people and its design makes it a flexible space that can be always adapted depending on each event's needs.
Air Conditioning/ Heating

WiFi

Projector

Fiber optic

Whiteboard

IP telephone
We have two big meeting rooms with a capacity for up to 8 and 6 people respectively. They are a perfect private space for any business meeting, team's meetings or for presenting a project to a client in a practical and professional environment.
Air conditioning/ heating

Whiteboard

TV /PC screen

WiFi

Fiber optic

IP Telephone
In Coworkidea there are also two small meeting rooms, each of them for up to 4 people. They have a lot of light from the outside and a very functional design. They are available for our coworkers but we also rent them per hour or per day.
Air conditioning/heating

Whiteboard

Wi-Fi

Fiber optic

IP Telephone
Coworkidea offers you in the Office area four offices for rent in the heart of Barcelona. Their design, light and diaphanous space make them perfect for you and your team to work comfortably with all the features of a traditional office. It includes access to both meeting rooms and coworking events.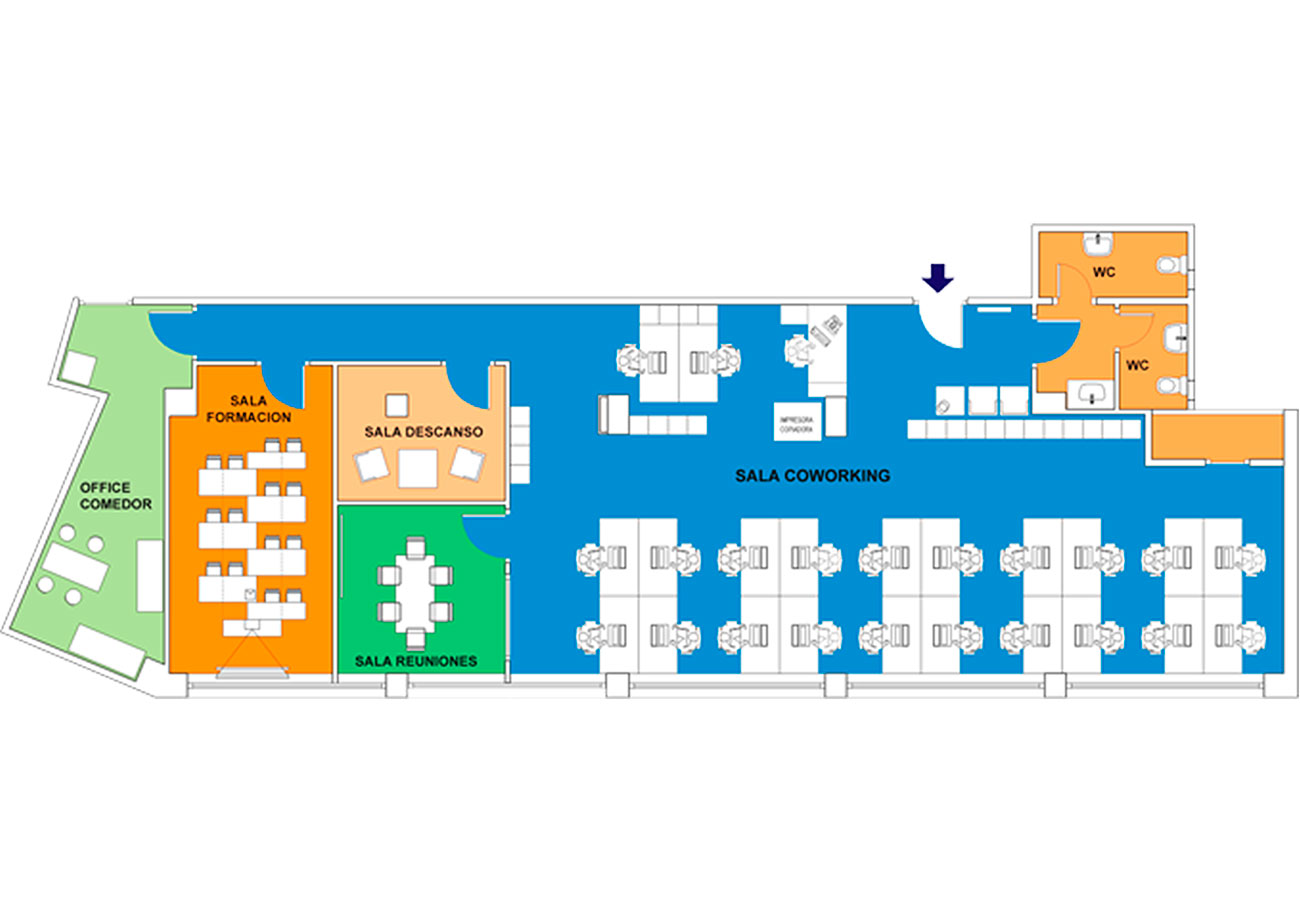 New building private offices, of 40 m2. approx. with capacity for up to 8 people. Furniture, diaphans and very luminous, with access to meeting rooms and coworking events.
Internet 600mg symmetrical
Air conditioned
Microons
Freezer
Coffee Machine
Toilets with shower.