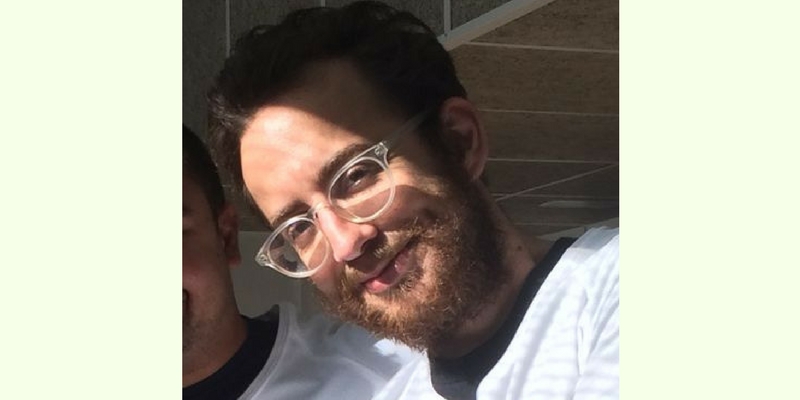 Happener of the month
24/04/2018
The happener of this month is Will, a lovely American from Richmond (Virginia) who has been in our space for some months already. He describes himself as a writer of ballads to explain those things better left unexplained and chaser of dreams. We've interviewed him to know more about his background.
Coworkidea: Hi Will, apart from being into the jazz music and that you quite like napping in Coworkidea… Could you tell us more about your background and why you came to Barcelona?
Will: Napping is very important for the brain… And well, I met a Spanish girl in Toronto who dragged me over to Barcelona.
Coworkidea: What brought you to Coworkidea?
Will: I found Coworkidea (and a bunch of other coworking spaces) via ye ol internet. It looked very sunny in the pictures so I came to visit. Ruth and Alberto were really nice so I decided to come here.
Coworkidea: How does working at Coworkidea help you?
Will: Working here has been really helpful for building a professional network in Barcelona. There are many people physically here that are in related work and Alberto loves connecting people outside Coworkidea as well.
Coworkidea: What's it like being a digital nomad?
Will: I started the vida nomadic digital (making up words?) about three years ago now. I was in Asia for awhile and then in various parts of Europe before becoming more settled in Barcelona. Traveling while you work is great! A good coworking space is important though 😉
Coworkidea: Tell us more about your professional background and overall about the app you're about to launch…
Will: Well, I'm a maker of learning systems. From 2010 to 2015 I was working as Instructional Designer at BrainPOP, where I was designing educational games and integrated assessment systems and where I curated a collection of 100+ third-party titles and managed teams of developers, writers, and artists. Previous clients include Nickelodeon, Experiences Unlimited and Brown Institute.
Currently, I'm developing PangeaChat.
*PangeaChat* lets you learn any language while texting your friends. It's essentially Whatsapp + Google Translate + Duolingo. PangeaChat combines the social motivation and contextual meaning of conversation-based learning with the guided practice of game-inspired mobile learning. Essentially, it's an instant messaging platform which automatically translates messages to the language you want to learn and gives practice activities using your conversations as the content.
Will is developing the app with another of our coworkers, Brord. Stay tuned cause we'll be uploading you about the PangeaChat's launching and all the details very soon 🙂