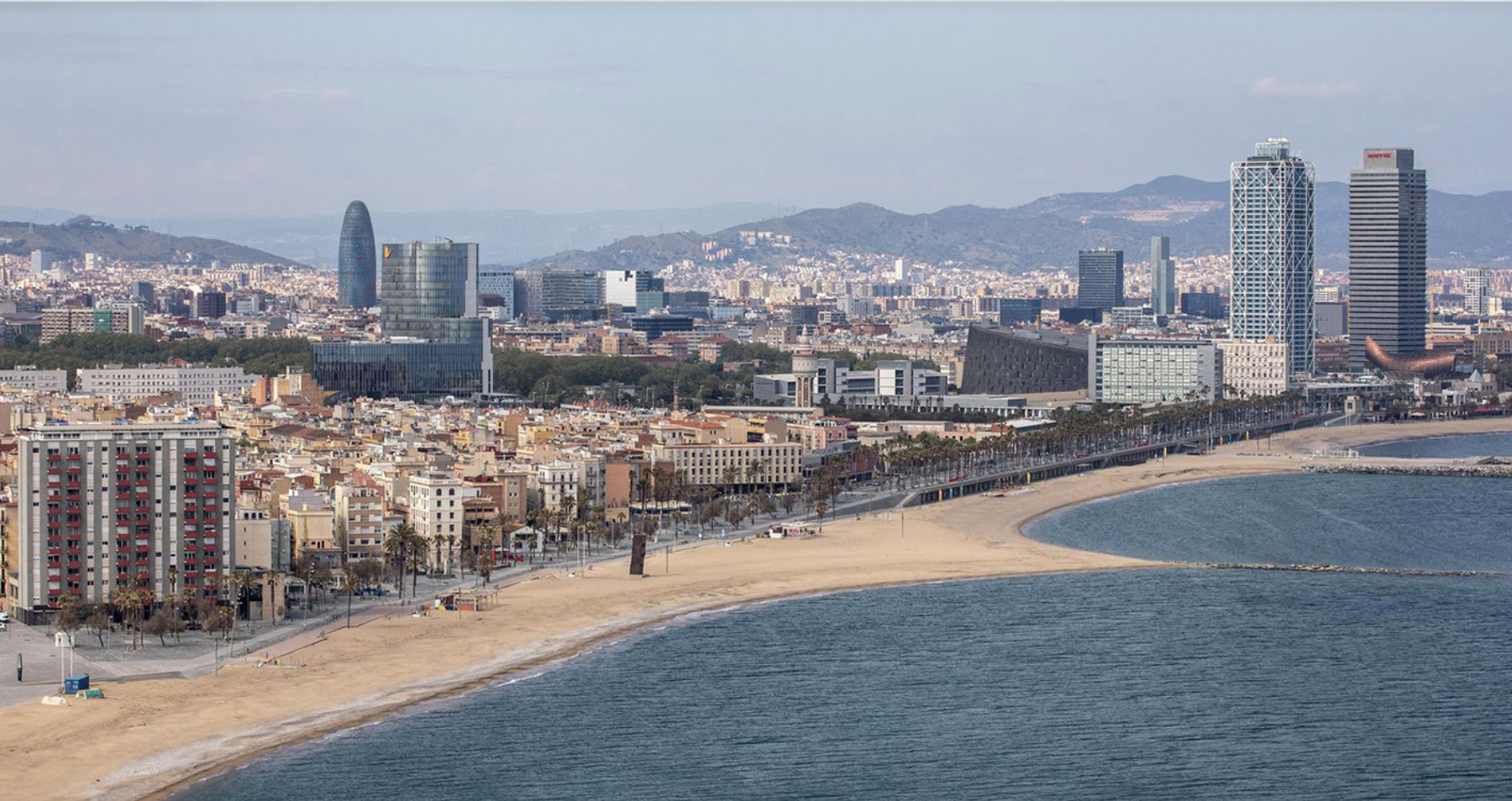 Why choose Barcelona to live?
20/05/2022
What does Barcelona have that many people from other countries choose it as their home? Why do they choose it?
Is it because its climate allows you to gracefully enjoy the four seasons? Is it because it has sea and mountains?
We want to know everything and that is why we asked our Happeners who come from other parts of the world why they decided to live and enjoy Barcelona.

Yulia – Rusia:"I have no complexes"
She listed some of the reasons why she has chosen this city to live with her family:
– More job opportunities for foreigners.
– Better weather and near the sea.
– Commitment to culture and social services.
– A big but very welcoming city.
– Barcelona is an open-minded city or at least it opens more and more.
Lau – Argentina:"This city has it all"
She told us that she came on vacation to visit her brother who had already lived here for 4 years and stayed. She stayed because at that time she didn´t have a job in Buenos Aires, where she lived. She thought, "I don't have a job, I don't have a boyfriend, I don't have a dog. I have nothing that ties me to Buenos Aires. Family and friends will always be there." And that was how she dared the experience of living abroad, in a shared apartment and being autonomous. So, why did Lau choose Barcelona, ​​"because it gave me the opportunity to become independent without having it in the plans. Because it made me grow personally in record time"- she comments between laughs. "And the truth is that this city has it all. Sea, mountain, party, countless gastronomic proposals and a lot of revelry in the streets"
Petra – Germany: "I love the city"
She told us that love brought her to Spain and made her meet her second love, Barcelona. She assures that, without a doubt, it is a city that conquered her from the first moment. "I love the city, it seems very friendly to me with that spark of always being able to do different things, a beer here, a beer there."
She is grateful to have the ability to work remotely and to be able to choose where to work from. "Today I choose Barcelona, ​​today I choose to work from Coworkidea."
Rick – Netherlands: "I fell in love with the city"
"I fell in love with the city, the weather, the food and the people. Wherever you go, people dance, play music and just enjoy life. For now, I have decided not to leave Barcelona yet." He told us that he wants to continue experimenting with this until at least the end of the summer, before deciding on my next move.
Thais – Brasil: "Dream Job"She came to Barcelona because she wanted to work for Inditex (a Spanish multinational) since she works in the world of fashion. Like the good professional that she is, she got the job! And like many other Barcelona coworkers, the city invited her to stay and enjoy the climate and the sea.
And why do you choose Barcelona?