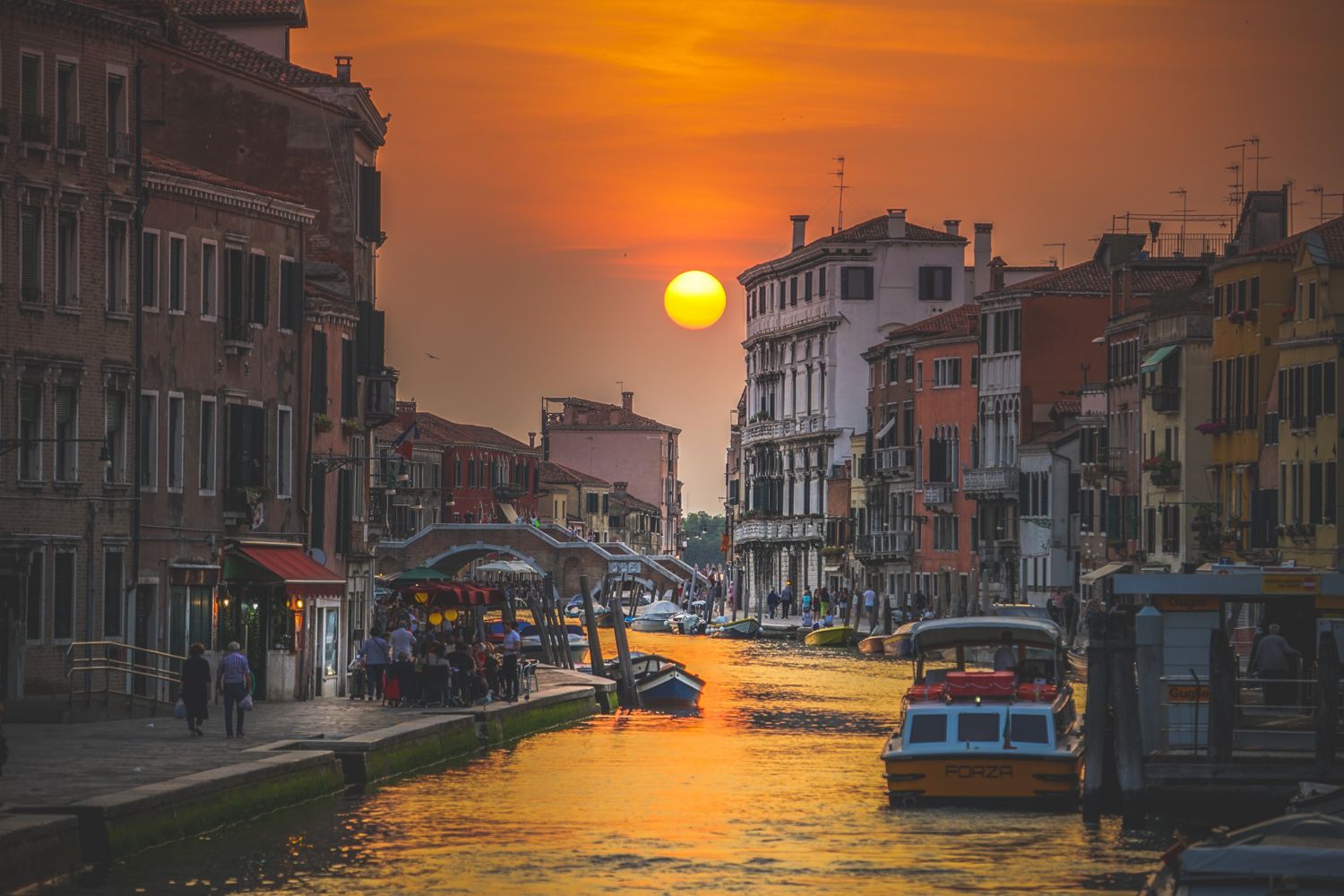 Travel & Tourism coworkers
25/01/2018
Today we'd like to introduce some new and not so new happeners (that's how we call our coworkers) in our community with something in common: they work for companies or owe companies related to travelling. The TravelMag team, Markus, Alyssa, and Roisin; Mauro, working for Almundo, but also Greta, Miguel, Maria and the Curiooso team. We've made a short interview with them so you can know our travel happeners a bit better.
Mauro from Almundo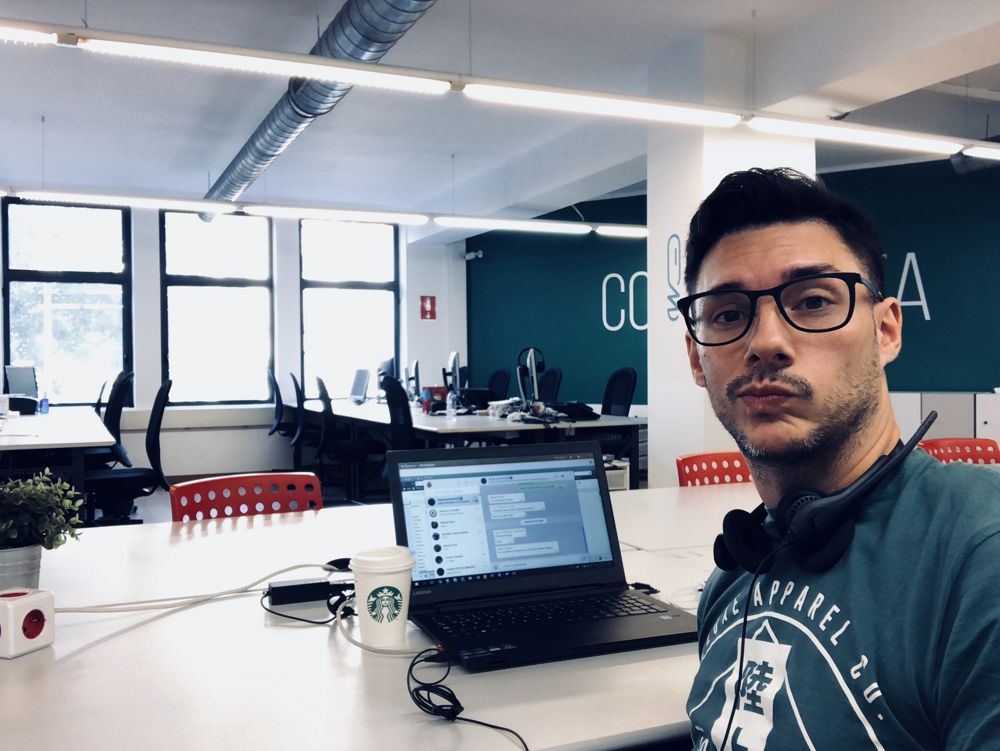 Mauro, from Buenos Aires, coming from an Italian family. He lived in Spain for 9 years between his 20 and 29 years, living in Ibiza, Madrid and finally Barcelona. He studied Journalism, but he always worked in the tourism sector, it makes sense, cause he loves to travel and to speak with new people. His previous job was in a Norwegian tourism company, where he worked as a touristic guide both in English and Spanish for people of the third age, through Europe, the United States, and Southamerica. About 5 years ago he came back to Argentina and started to work for Almundo, the company where he has developed his career, starting as a seller, then as a supervisor and branch manager leading working teams and currently, working for the global community of traveling experts as a Barcelona city manager. This program brought him back to Barcelona (until now) for 3 months. He tells us he never worked in a Coworking space before and that the experience he is having at Coworkidea is great, he loves the idea of sharing experiences (personal and professional) and also sharing the space, so you can interact with new people.
TravelMag.com team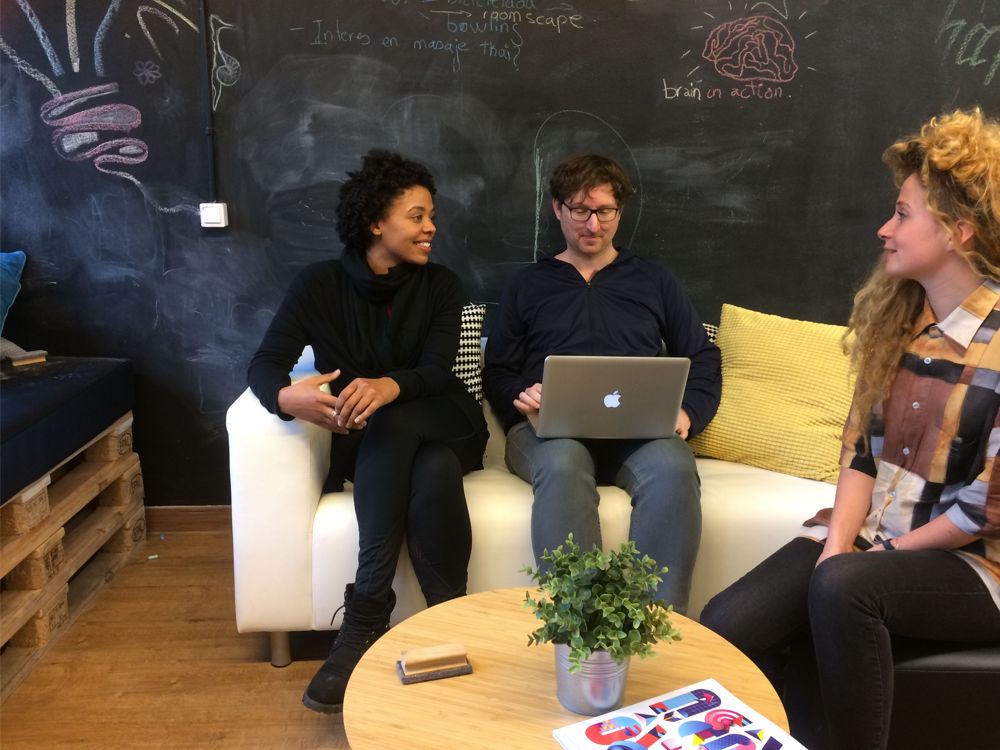 Coworkidea: Tell us a bit about your background.
Markus: I studied cultural economics in Passau, a small town in Bavaria. After finishing my studies,
I moved to Paris and started to work as a freelancer in digital marketing. TravelMag.com is
currently my main project, which also offered me the possibility to spend a few months in Barcelona…
Alyssa: I'm Canadian and I write stuff. Oh, you want to know what stuff? Travel stuff, lifestyle stuff, social justice stuff, and other stuff publications pay me to learn about and distill into the incredible content you read on their websites and social media accounts. I worked at coworking offices in Valencia and Lausanne.
Roisin: Originally from Scotland, my background is in three creative disciplines: training in photography in Glasgow, before moving to write in Amsterdam and relocating to Barcelona to work in documentary film. Now I am a freelance creative content producer, combining all three specialisms with my interest in culture, people, and spaces.
Coworkidea: How did you start working together?
Markus: Well, we looked for talented writers based in Barcelona, and we found Alyssa and Roisin based on a Craigslist post.
Coworkidea: What are your short-term goals in the company?
Markus: Probably the same as for most other media websites…growing traffic and increasing advertising
revenue.
Coworkidea: Have you ever worked before in a coworking space?
Markus: Yes, I worked in a charming coworking space in Paris for a couple of months…as I had a good time there. I thought to give it a try in Barcelona also. At Coworkidea I'm feeling amazing so far, it is a great mix of friendly coworkers from Spain and other countries.
Alyssa: Writing is such a solitary pursuit that it's nice to have other people around you can chat to. Plus, it's a great way to meet like-minded people when you're in a new city!
Roisin: Before arriving in Barcelona, I had never used co-working spaces before. In Glasgow, many of the shared spaces I worked in were artists studios but, when I lived there, there was nothing of this kind of workers outside of the creative industries and for freelance individuals.
The space at Coworkidea invites individuals working in different disciplines, creating a diverse working environment with more activity than places I have worked in previously.
There are also other companies, startups, and freelancers working in the travel sector:
Maria
Maria is one of the newest travel happeners. She is from Ibiza and since she was 18 she has combined living in Ibiza during the summer and in Barcelona during the winter. She studied Law in the Universitat de Barcelona and a Master in the Open University of Catalonia. Maria has been a revenue manager of an Ibiza hotel since she was 16, and during a small period she made and very interesting internship in a prison. When it's not the seasonal and touristic period she can work with location independence, so she started working last year in Sydney (1 month) and she wants to keep travelling while working during the non-seasonal months. She had never worked in a coworking space before and she tells us it has been a great discovery because she's making lots of contacts and the most important thing: she escaped from the home working and started sharing and living new experiences.
Miguel: Komodore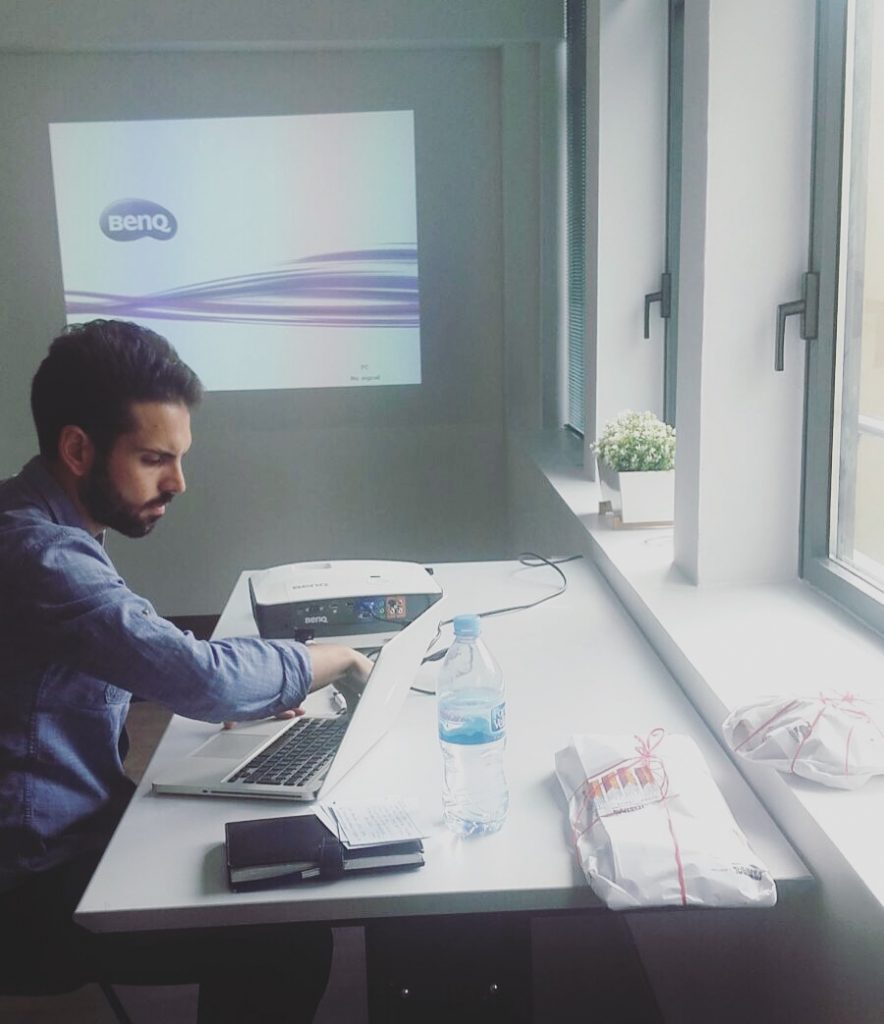 Our happener Miguel is developing the startup Komodore, a virtual receptionist platform based on a chatbot which combines an expert assistance and an artificial intelligence system related with your trip, at any time, at any moment and without any need of paying or downloading any app. Miguel is a charming boy from Mallorca and he loves starting businesses constantly, always with new and fresh ideas for the rest of the community.
Greta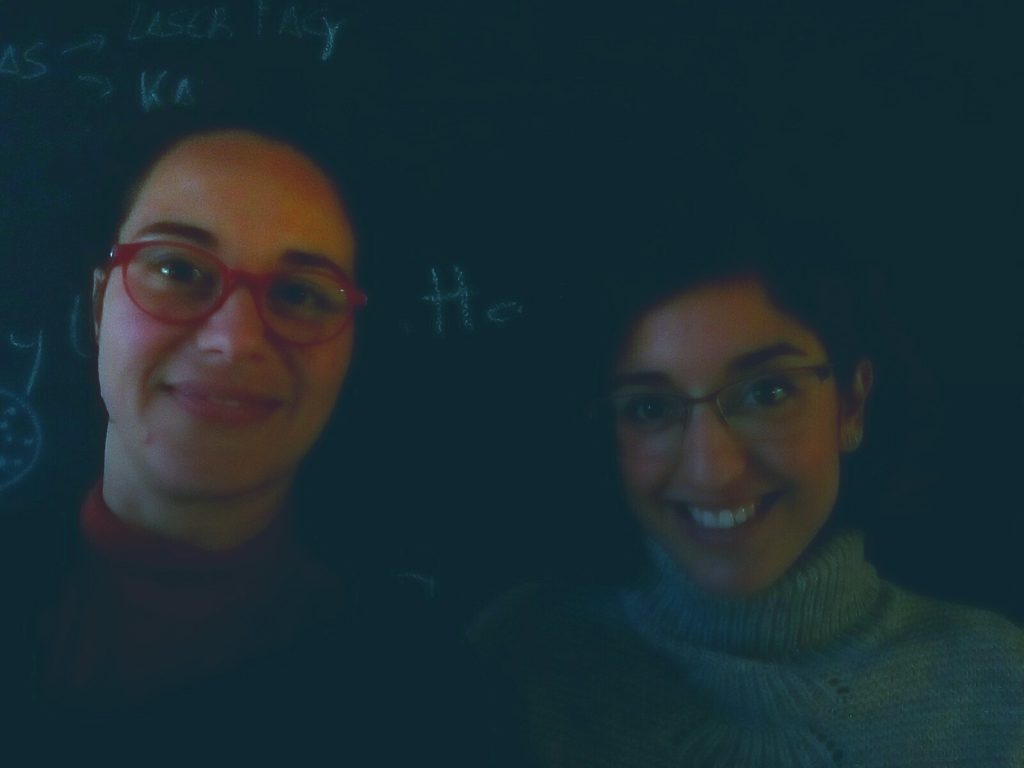 Greta (the girl on the left) is the most lovely Italian girl, who has lived in Barcelona for 9 years already. She studied communications, philosophy and human resources. She has worked many years for a theater company and after she started to organize events until working in the tourism sector (she organizes tours and events basically) and being a yoga teacher. She has always enjoyed working with people and meeting new people so she can share experiences.  And of course, Greta has always liked the coworking concept, and at Coworkidea she feels like home. She is currently our Coworkidea yoga teacher.
Curiooso team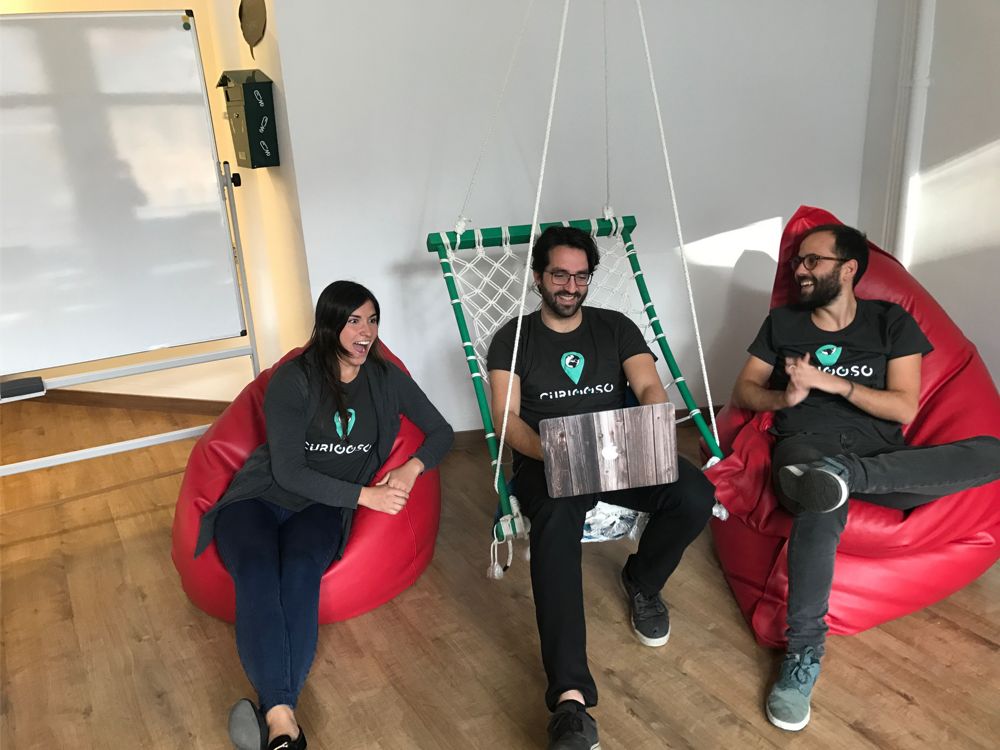 Curiooso was created by avid travelers, for avid travelers. Among themselves and their friends, a pain point that always comes up is deciding where to travel and what to do there. They've been through the endless group chats, Facebook groups, and spreadsheets. So they got to thinking: why does it have to be so complicated to decide on such a great experience? The answer is: it doesn't have to. And that's why they created Curiooso.
They put the user first and believe in simplicity. For them, intuitive visual interactions are key. They are dedicated to providing you with a solution that not only is easy but also fun to use. So if you usually struggle to make travel decisions with your friends or family, give this visual method a try. Sign up above and join them!
Hope you liked our travel and tourism happeners 🙂