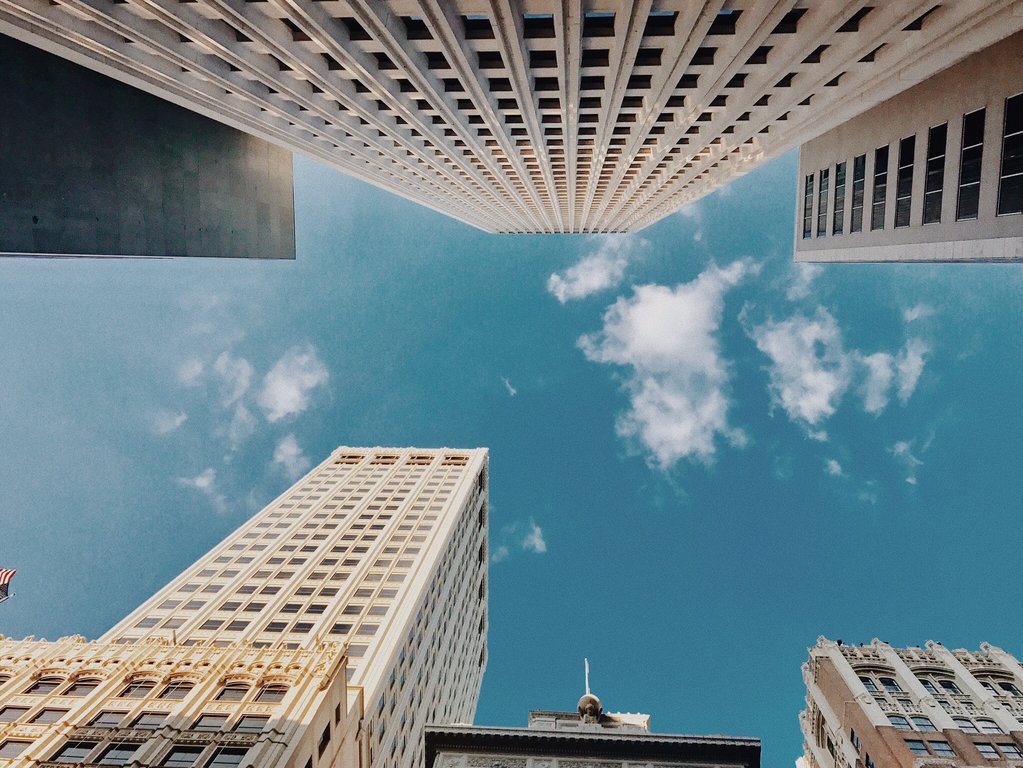 Real estate and the coworking space boom
09/07/2018
What? There is now a connection between real estate and coworking? Yes, a few years ago some real estate multinationals have begun to invest heavily on coworking and shared workspaces. The big fishes of this new combination of business are Regus, Lexington, WeWork, Utopicus, Spaces … among others.
The trend is growing and what was initially a philosophy of collaboration and synergies, seems to be becoming something totally corporate, focused on companies and not both individuals or the community.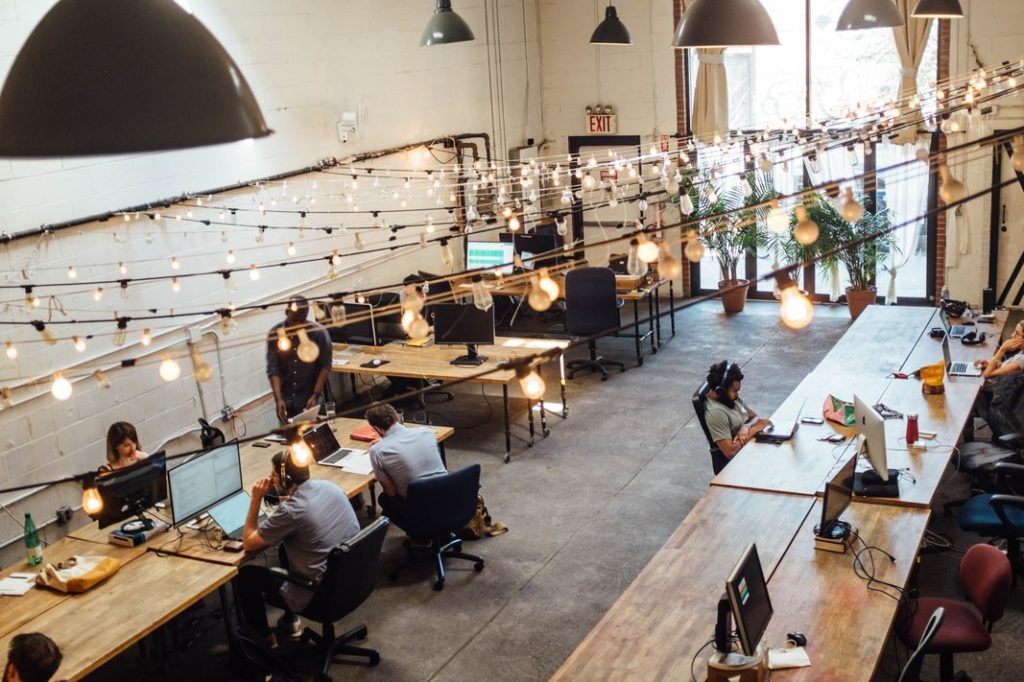 Flexible work is already an unstoppable trend in the economy. Companies are increasingly giving their workers the option of working a few days per month from wherever they want. And it will continue to rise according to experts. In this new tendency, the business will be generated mainly with offices and technology. Another remarkable tendency in the booming labor sector is the so-called gig economy, which would be defined as the economy of "short-term engagements" referring to sporadic jobs for companies. It is estimated that between 20% and 30% of the active population already works in this sector of specific services.
The main 'coworking city' today is London, ahead of New York, with figures for the rental of spaces that represent 21% of the total number of offices contracted, according to a report by the real estate consultant Cushman & Wakefield. 2017 was a record year for coworking spaces in London. Areas leased to flexible workspace providers saw an 190% increase from the previous year, with 230,000 square meters in the central district of London. The United Kingdom nowadays represents 32% of the world's flexible workspace.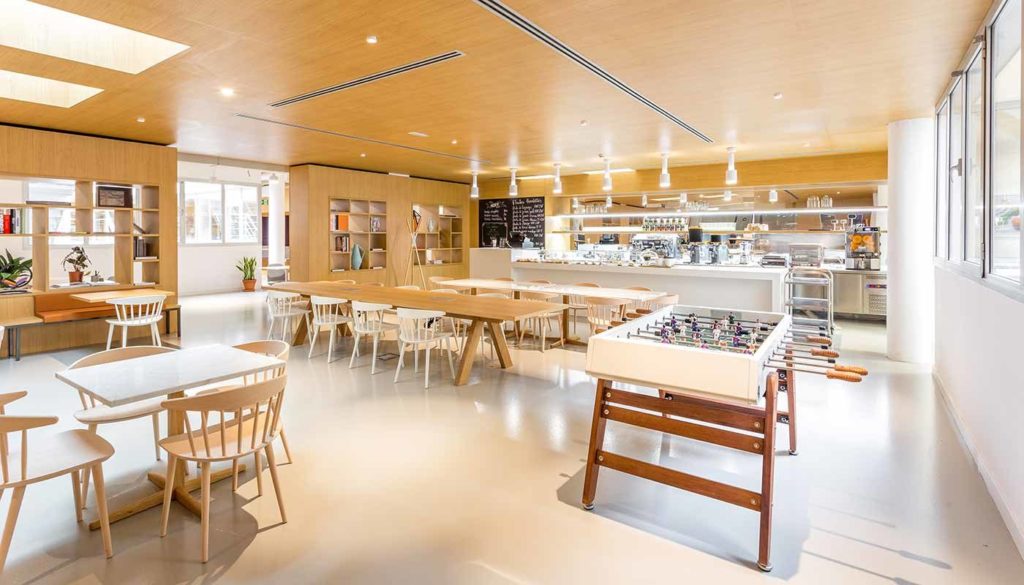 Amid this situation of constant change, corporate real estate coworkings are growing. They are gigantic coworking spaces with capacity for hundreds and hundreds of workers or coworkers. In Barcelona, Spaces 22 Arroba, in the Poblenou neighborhood, has 2,300 useful square meters, 365 workstations and an additional 130, 6 meeting rooms and a space dedicated to the Business Club. It also has a catering service and rest areas with table football, table tennis, billiards and a terrace. Apart from this new space in Barcelona, Spaces is present in nearly 50 countries and expects to close 2019 with work centers in over 250 cities around the globe.
Another example of this new emerging trend in our city is the multinational Regus, which has already rented 3,800 square meters in an office building in Gran Via de les Corts Catalanes. Forcadell consultancy, which along with CBRE advised Regus to carry out this operation, has already informed that the multinational will have its third global service center in Barcelona, after the ones already opened few years ago in Malaysia and the United States. Regus was founded in Belgium and defines itself as a company that provides its clients with workspaces: equipped, flexible and virtual offices, meeting rooms and open space.
Another example such as Regus, but on a small scale is Attico, the Catalan coworking company that this summer will reach 1,500 desks or workspaces and 9,500 m2 of offices, after closing the 3,400 rental m2 of offices in the building MED I in the Front Marítim of Barcelona (owned by Meridia Capital), also advised by the Forcadell consultancy. The firm has already invested 1.5 million euros in conditioning its offices.
But here come our thoughts … These multinationals that talk about being in front of generations of disruptive and millennial workers … What exactly are they selling us? Is it possible to build a community with 500 or up to 1,500 people in the same workspace? Perhaps the tendency is to go towards making a greater number of contacts paying more, so you have more leads. Although, does this lead us to a society and work model that makes us happier? Would you feel comfortable working with so many people?
If this office and coworking model is growing so much, it will be for some reason. What is clear, is that it tends to interact and exchange much more. Also, it is true that companies of many workers who want to go to work in such a space (or specific departments such as Google) could not fit in a more familiar Coworking, with an original philosophy, and opportunities of collaborations and synergies. Then maybe… the future of these spaces is to look for investors to have a larger space to meet the needs of more people and as well create several communities?