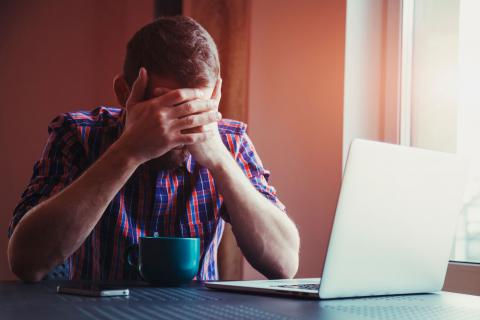 The Truth of Smartworking in the Times of the Coronavirus
21/05/2020
The so-called smartwork is back in fashion, but this time the fashion is imposed by the coronavirus, not by a change in the workplace's paradigm, which is why this concept was born. For this reason, the current meaning of smartworking is far from his origin.
Smartworking already existed, and many took advantage of this modality because of the freedom to enjoy working from almost any part of the planet, to work without giving up travel, and to live in different cities discovering and knowing the world. And in this new way of working life offered these "nomads" a professional space where to develop their work in whatever destination.
But more than two months ago things are changed…
The quarantine due to the coronavirus has accelerated the decision of the companies so that their employees do not go to the offices. As part of the prevention measures against the virus, many companies have informed employees who have portable devices to carry out their tasks remotely so as not to go to the workplace.
Is that why we want to ask you:  when you stay at home with your laptop, can you really define it "smartworking"?
A lot of workers are living this process in their flats, normally of few square meters, with which they have had to reorganize their corners to be able to work occupying the rest areas for it, or converting the dining table in mobile office, and in the worst cases sitting hours in a non-ergonomic chair.  And many people may not have the specific technological support to carry out their work at home.
It is therefore a forced smartwork at home (goodbye to the freedom of which we spoke at the beginning) with the disadvantages – some already mentioned – that this entails. Depending on the casuistry of each one, these drawbacks can be aggravated in family environments in which there is, for example, the presence of children. Work at home will not be ideal, the degree of concentration to carry out work tasks will not be the same, which will surely end up spending more hours in front of the less productive screen.
Here is that the solution to the problem is the same again: Coworking.
Coworking spaces have everything necessary to cover the imminent needs of companies and to give support to workers who are in this new situation. The option of renting coworking spaces with all the services included seems to solve the problem that companies are facing.
When we think about smartworking, let's think about coworking. It will improve the quality of everyone's life.
You can find as many as you want wherever you want. If you are in Barcelona you have our Coworkidea space at your disposal; a coworking in an unbeatable location in the center of Barcelona (between Plaza Universidad and Plaza Cataluña), spacious and bright. Where, of course, prevention and hygiene measures have been increased to ensure a safe space for all professionals who decide to work properly:
First, prevention communication has been strengthened. The rules to keep the space safe are specified on each table and in each room.
We have organized the space to respect the required safety distance.
Cleaning in the spaces has been increased: we use specific disinfectant on each surface.
There is disinfecting gel at the entrances to the space.
Scheduled events and workshops in public areas have been canceled.
On the other hand, the new protocol for action that has been established serves to support companies that need to implement their systems outside their offices, providing them with technical supports so that they can continue with their work activity.
Smartworking, seems to be here to stay, and won't be to stay home. If you really want to enjoy the freedom and benefits of true telework, you know how to do it!