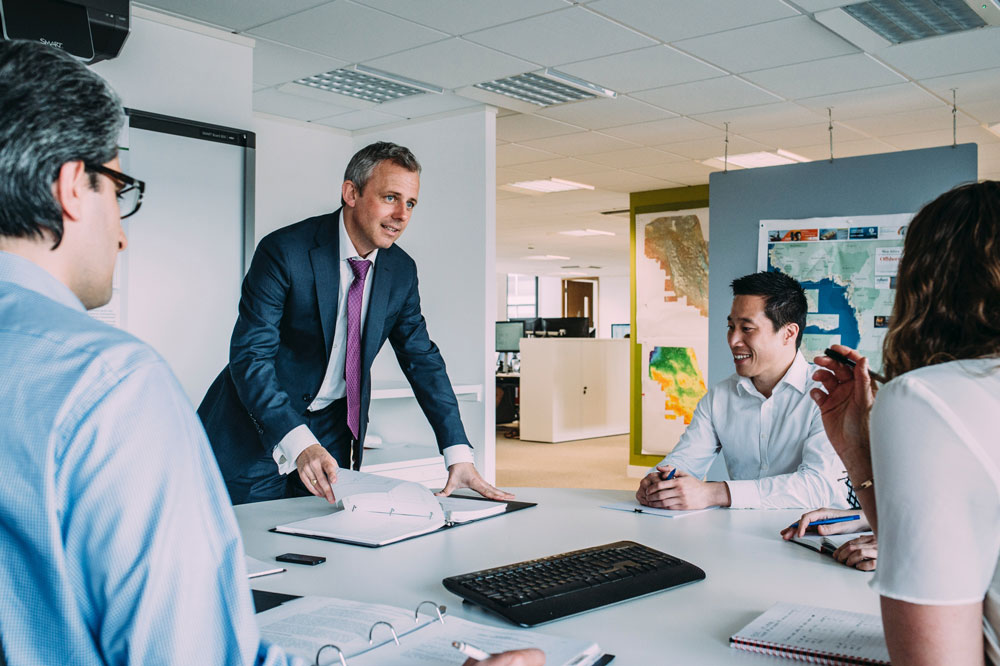 6 programs for making presentations
16/11/2017
Are you tired of just using PowerPoint and you need to do presentations at your work? Nowadays, to make presentations you need good content but probably the most important thing you need is a cool appearance and design, because it can help a lot. Today we propose alternative programs to the very well known PowerPoint. We've searched some tools that can help you design the best professional and personal offering:
The word comes from the mix of Knowledge and Vision and is a video platform developed for companies and businesses (in its beginning). It is a very intuitive free tool that lets you add audio and video to your presentation in a very easy way. Once you've finished your creation, you have the option of sharing it through social media networks or sending it via mail. In addition, there's no video limit, so if your business requires lots of videos and presentations, this app is probably your best option.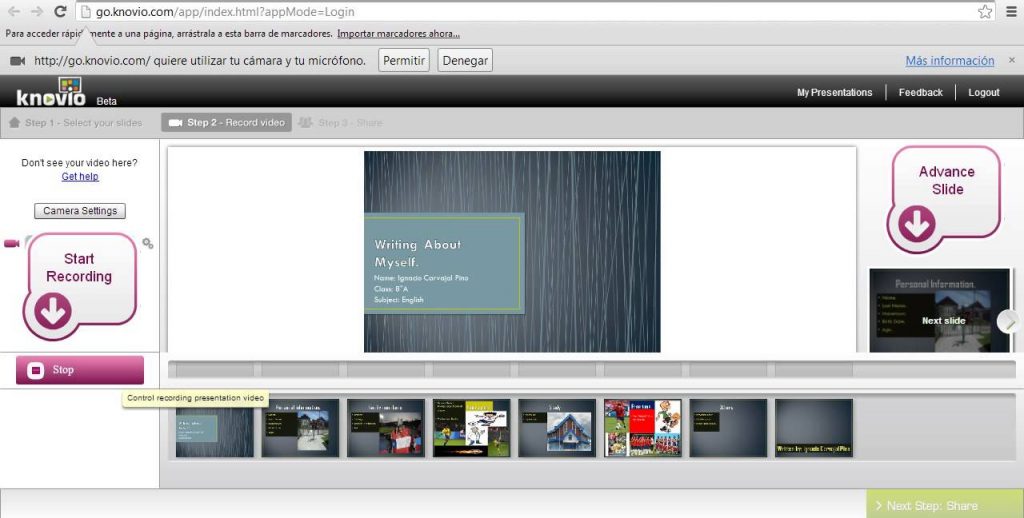 This platform was created to face a very clear need: society doesn't want to be ignored anymore. They want to make good presentations that add a qualitative value and, the most important thing, to surprise the audience. PowToon is a program of video animation that makes it possible to create a very impressive product without any specific technical knowledge.
With its templates and intuitive system, you'll have a very original presentation in up to 20 minutes. To start trying it and figure out if it fits your needs, you can start using the free version, that has no limits (number of videos), just a time limit, and videos can't be longer than 5 minutes. If you want to impress, it is worth it.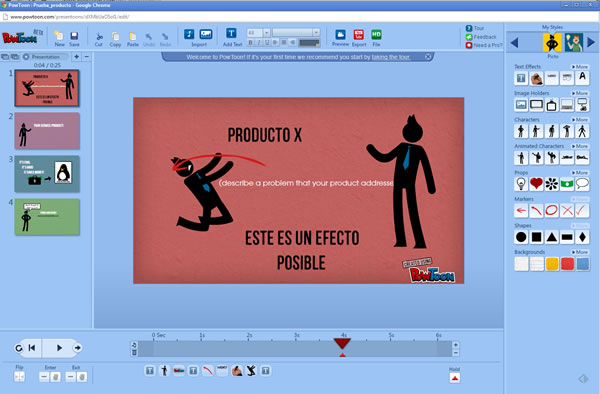 Prezi is another option similar than PowToon, that offers the possibility of creating quite surprising and dynamic presentations. It seems complex to use at first, but there are thousands of tutorials to learn how it works. It also has the free version, that has a storage for up to 100 MB, which is not a lot, but we think is worth to try it.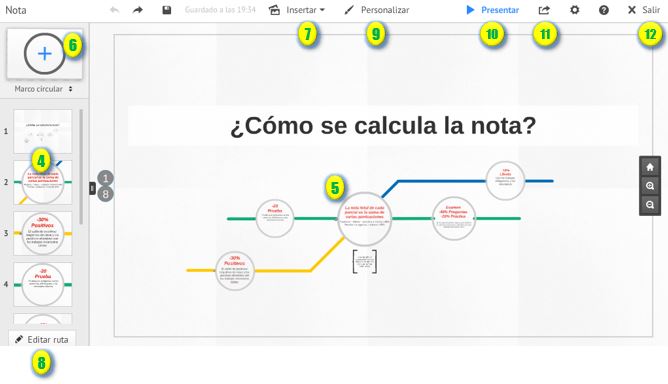 This tool offers nice templates for presentations quite good elaborated, from which you can choose everything from newspaper's articles to idyllic landscapes. Its own website offers tutorials, so you can take a look and learn quickly how to get started, or even how to get a more advanced level. Emaze has a free version as well with limited use and then with the monthly prices if you wish so. It has a more curious option, which is that you can add a password to your presentations, so they are more private. Obviously, you can share your creations through the social media networks and send them through email.

Hakiu Deck is considered like the Instagram of presentations, with a very simple and intuitive system. It has a free version for PC and iPad. The presentations can be private or public and can be converted into PDF of Power Point document, so it can be easier to send them or share them on social media.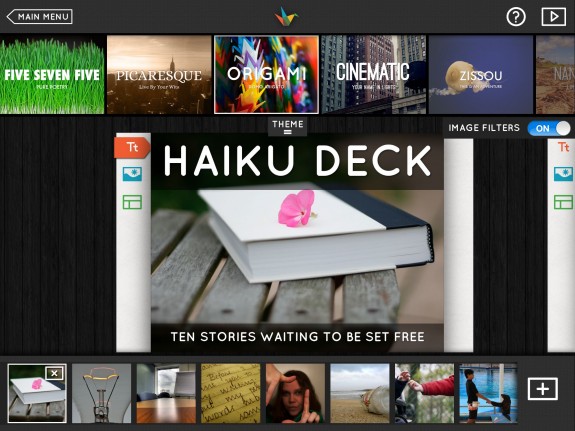 Do you want to make a professional-looking video presentation, fast? Have you got a deadline looming, and need a range of video editing tools – like adding text, annotations, audio tracks, slides, photos, and more? Well, you've come to the right place. At VEED you can do it all. And all online. No account required. Sounds pretty great, right?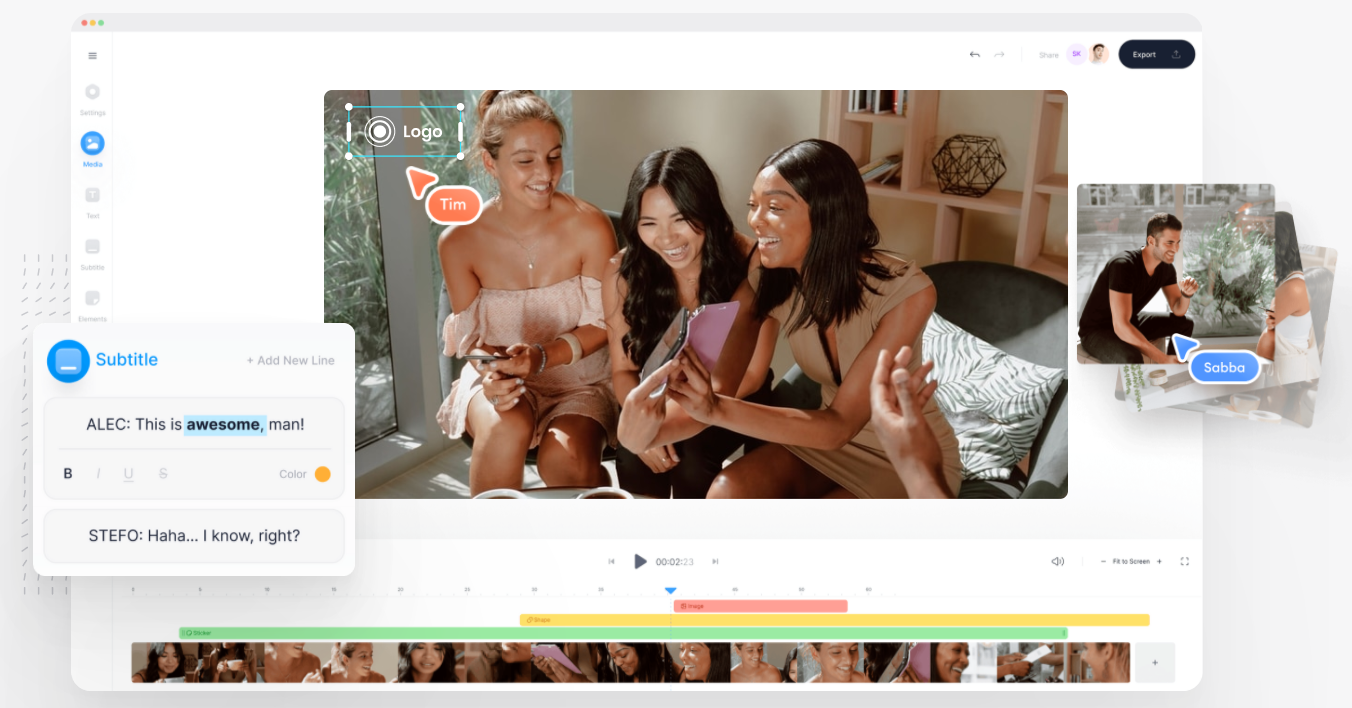 We hope we've helped you in improving your presentations and that you've found the program which fits you the best 😉