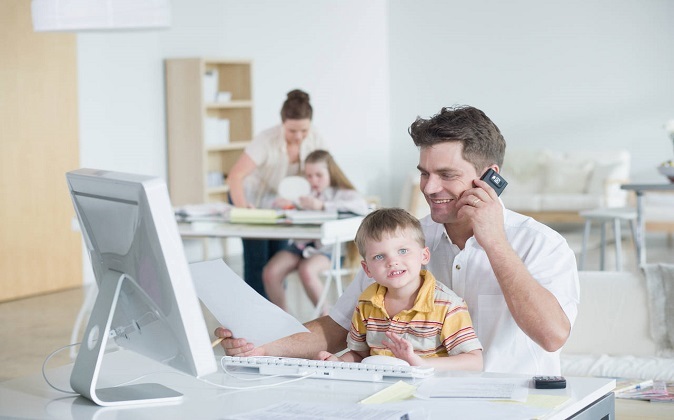 Work-life balance: tips for getting better
28/01/2020
Work-life balance is one of the most important challenges of our day to day, the most important one facing today's society. We have a working model in which working days are endless, with a thousand things to do and which sometimes causes us to neglect and lose sight of what is really important.
Family and work deserve a lot of attention and dedication. The important thing is to give each one the space they deserve, and look for strategies that will help us reconcile them, giving us a better quality of life, both for those who work for a company and for those who work in a coworking space.
What tricks can we apply to achieve better conciliation if we are self-employed?
Realistic schedules. Sometimes we want to do so many things that we go into chaos and do nothing.
Adapt to your children's schedule. Organize your meetings keeping in mind school hours, for example, without neglecting your work.
Put boundaries on your customers. If you have family commitments, please notify your customers in advance.
Planning. Plan all week to get organized and see what days and hours you will have relevant events.
Coworkings are workspaces where you can apply all these tricks to achieve a good work-family balance. A new way of working, in which there are endless benefits that help you to have a better quality of life.
Freelancers who choose to be in coworking have a greater flexibility of schedule if they have to attend to any family affair. But sometimes, they are unexpected and external help is required; In these cases and if you have children at home, Babysits is the perfect solution to deal with last-minute unforeseen events.
This babysitter platform is a service that is mainly characterized by great flexibility when it comes to hiring. With the possibility of accessing the platform 24/7, and taking as many babysitters as necessary until finding the perfect. This service allows us to have a longer schedule than a simple daycare, which facilitates our family reconciliation if we are self-employed.
A platform where you can find the perfect candidate is easy and fast, with the filter system you can search according to the preferences and needs of each family.
Who says work-life balance is difficult? It is only in your hands to make it possible!