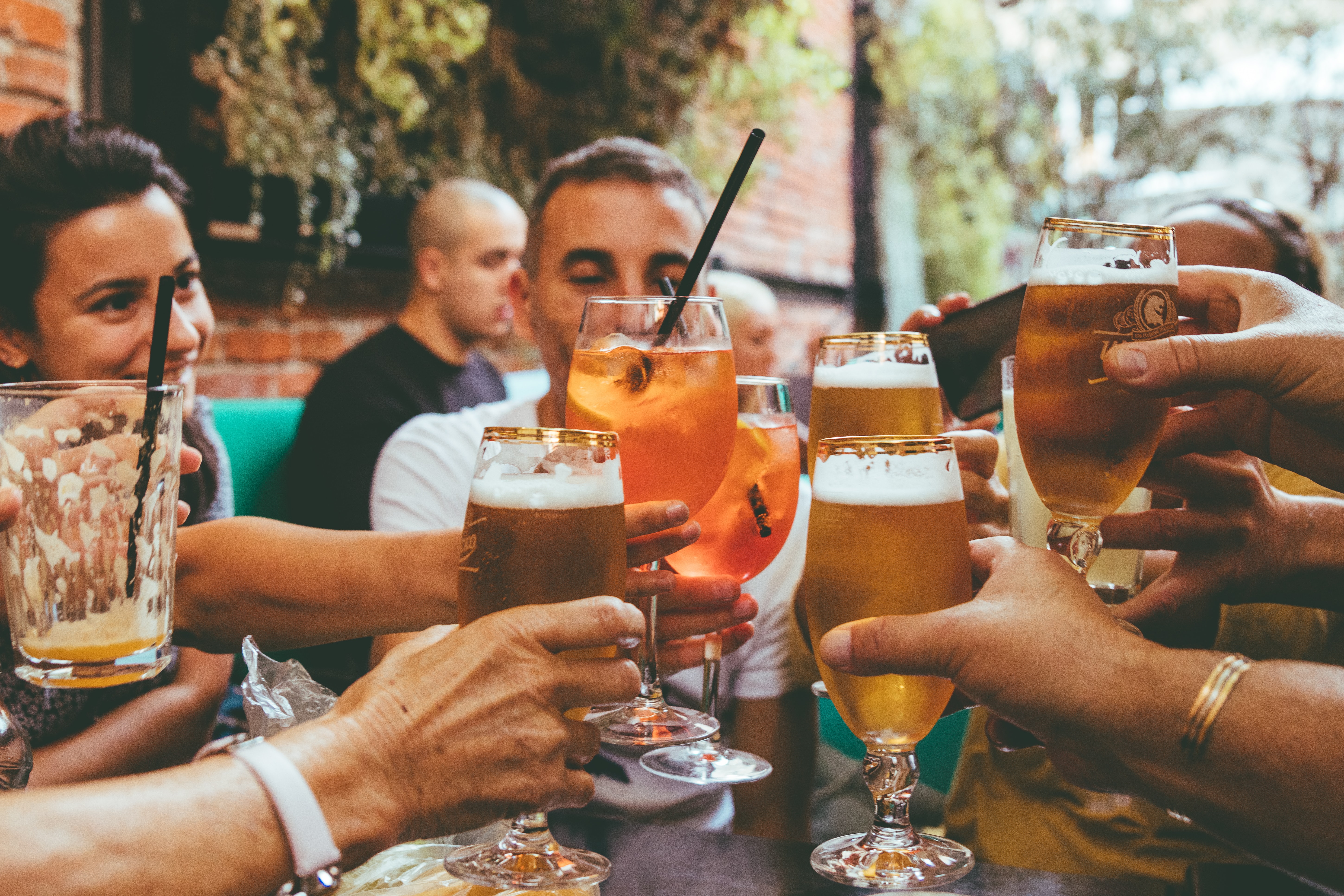 Terraces a few steps from Coworkidea
29/10/2021
It is always a good idea to relax the week with a beer, in good company, And if it is at a "stone's throw" from the place where you work even better.
If you are one of our Happeners, here we have a bunch of suggestions for you. If you are not we would love you to join us and share our afterworks in the terraces closest to Coworkidea.
Mandatory stop if you visit the cowork. It doesn't matter when, just go!
Incredible granny sandwiches, with homemade bread and a variety of sauces that make them unique. They have vegan options that more than one carnivore dares to say are delicious. A pinch of love is the detail that makes you fall in love with the first bite.
A vegetarian option with a presentation that requires you to take a photo of the dish before trying it. A proposal that shows that this type of food is not boring at all. "Healthy-Flexitariano, was born with the intention of promoting a lifestyle in which the values ​​of respect for health, the environment and people prevail. Gastronomy would be our way to make this world a little better for everyone. " – Jordi Barri, CEO & Founder Flax & Kale
In addition to their variety of vegetarian dishes, they have 1 or 3-day juice-based detox plans.
A different proposal. A patio. But not just any patio. It is part of a cultural monument. Baroque style of the XXIII century in the heart of the Center for Cultural Studies and Resources building.
Here you can enjoy menus at super affordable prices.
C / Montalegre, 7
As its name suggests, La Terrracccita offers a wide variety of breakfasts, creative menus and refreshing cocktails, even catering service for private events.
If you are looking for a fancier proposal, you are looking for Half Manga. Here they work under the concept of "naked cooking". What does this mean? The food is prepared on site with products from its own orchards in the town of Mont in the Vall d'Aràn, letting the aromas unfold throughout the space, awakening everyone's appetite.
So which one are you going to choose? Or even better… which one will you visit first? Will you join Coworkidea and its afterworks?