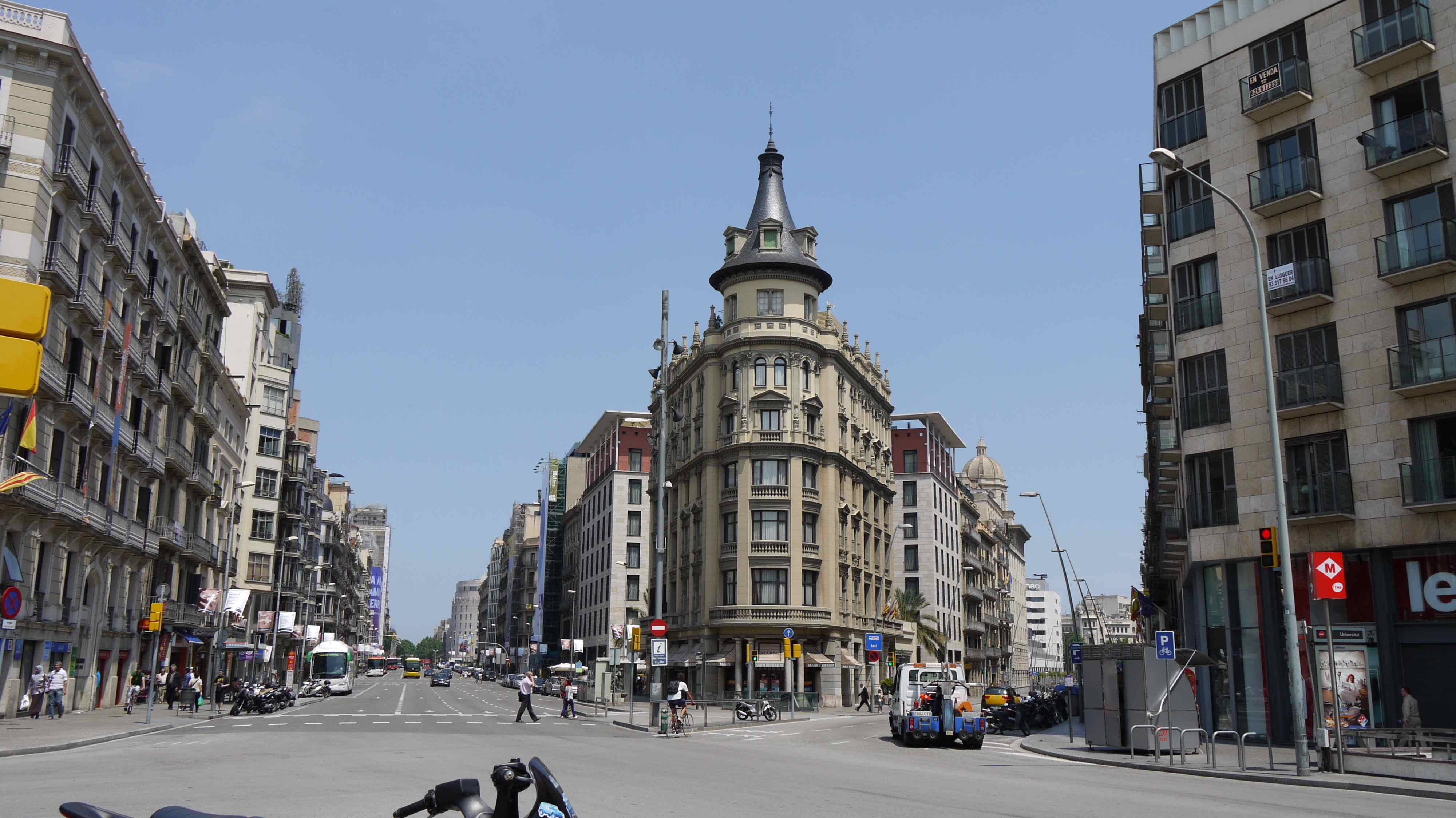 10 hotels in Barcelona center at 5 minutes walking from Coworkidea
06/03/2020
Barcelona is the city with the largest quantity of tourists throughout the year, but there are also many people who visit the city for work reasons.
That is why Barcelona has become one of the favorite destinations for freelancers from anywhere in the world. Technology, new work models and the desire of travelling
around the world improve the phenomenon of digital nomads.
For this new way of working, the only indispensable is a table, a good internet connection and a place to sleep.
Our coworking, located in the center of Barcelona, ​​is surrounded by hotels that you will reach in less than 5 minutes walking. So they are a good option to stay until you find your definitive place in the city or if you are here for a business trip.
Hotels in the center of Barcelona at an affordable price.
Hotel Catalonia Ramblas  – Pelai 28 – (3 minutes from Coworkidea)
Located in the buildings that housed the newspaper La Vanguardia's offices. With a garden-terrace with swimming pool, snack bar and chill-out, this hotel in Barcelona center is an urban oasis for a work
Hotel Lleó  – Pelai 22 – (3 minutes from Coworkidea)
Originally from 1940, the Lleó hotel is located in the heart of Barcelona, just in the middle of Pelai Street. A hotel in Barcelona center,  very bright and natural, which gives to it an authentic and unique feature.
Chic&Basic Lemon Boutique – Calle Pelai 6 – (3 minutes from Coworkidea)
A hotel inspired by the tropics and its nature, where contemporary decoration in yellow and green tones transports the visitor to a fresh and impulsive world that reproduces the values ​​by which the Catalan capital is known all around the world.
Hotel Jazz – Calle Pelai 3 – (3 minutes from Coworkidea)
The hotel that listens to the city of Barcelona. With a terrace, swimming pool and solarium, this hotel is a unique and unrepeatable space to relax after a hard day at work.
Toc Hostel Barcelona – Gran Via de les Corts Catalanes, 580 (5 minutes from Coworkidea)
A unique hostel with a good design, with the option to choose between private rooms or a bed in shared rooms. It has a wonderful terrace with swimming pool, ideal for sunny days.
Hotel Ciutat Vella  (4 minutes from Coworkidea)
The hotel's ideal location, less than five minutes from the Plaza de Cataluña and Las Ramblas, allows you to visit Barcelona and its main monuments. Ciutat Vella, the historic neighborhood of Barcelona, ​​is one of the places most appreciated by those who love fun and carefree vacations, full of art, venues and nightlife.
Hotel Barcelona Meson Castilla Atiram  –  Carrer de Valldonzella, 5
Quiet hotel located in the historic center of Barcelona. Only 4 minutes walking from our Coworking and 100 meters from the Universitat metro station.
The hotel has a typical decoration of the Castilian hotels of the mid-twentieth century. The rooms have been renovated with a modern style, but retaining the details that make this hotel unique.
Hotel Midmost  Carrer de Pelai, 14
Classical avant-gardism in the center of Barcelona. Hotel Midmost Barcelona is a 4 star boutique hotel with high quality standards that will allow you to spend a pleasant stay in Barcelona city center.
The hotel also has a pool with solarium and a cocktail bar, which is located in the very nice roof terrace opens to everyone in the city of Barcelona.
Hotel HLG Citypark Pelayo – Carrer de Pelai, 1
The Hotel HLG CityPark Pelayo Barcelona opens the doors of a hotel next to Las Ramblas with a modern and functional design, designed for both business travelers and those who want to enjoy a pleasant stay in the city.
If you are looking for a hotel in the center of Barcelona and close to our coworking, you have several options!