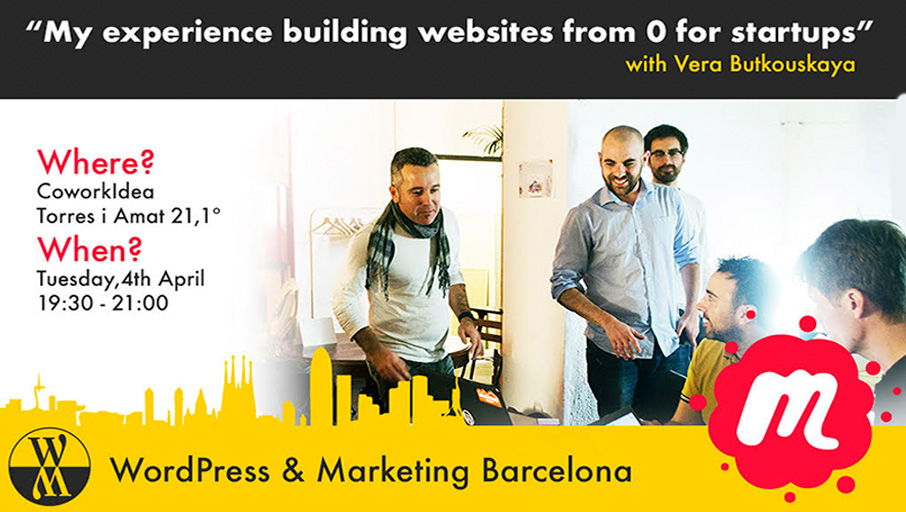 My experience building websites from 0 for startups
24/03/2017
Having your own website gives you a lot of opportunities of promoting your business online. Knowing how to use its maximum capacity you can increase you efficiency. In other words, think "marketing" creating your new website. The experience of website creating from 0 for startups.
Don't miss it! We will waiting for you at CoworkIdea 🙂
_
OTHER INFORMATION:
Language: English
Speaker / expert: Vera Butkouskaya (https://www.linkedin.com/in/verabutkouskaya/)
Price: free!
Registration via group of meetup 'WordPress & Marketing Barcelona' 👉 bit.ly/2o0Gcgv