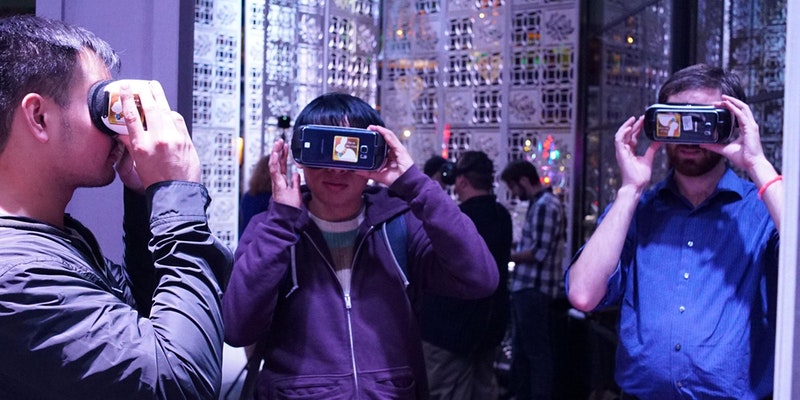 Create Your Own 360° Virtual Reality Videos – Barcelona
13/04/2018
Have you ever wanted to create your own content in virtual reality? In this event we will discuss how to put together a 360° video from scratch. Ronald van der Weijden of 360Creators (Netherlands) and Brenton Cooper of Light barrel Immersive (Silicon Valley) will show you what is possible today with 360° Virtual Reality videos.
This event will be a basic overview of what tools you need to create your own 360° Virtual Reality videos. We will discuss 360° cameras, what software you can use, how to edit your content, and where to distribute your Virtual Reality content. This event is for beginners or people completely new to VR video. Come out and bring your colleagues.
18:30 – 19:00 Presentation
19:00 – 20:00 Workshop
20:00 – 20:30 Networking & Experimenting
Included in the fee
Use of the materials like 360° VR cameras and VR glasses
Free beer
At the end of the event you will know:
How to shoot a 360 video
How to stitch a 360 video
How to edit a 360 video
How to publish 360 videos
How to create a flat video out of a 360 video
How 360° VR videos that can strengthen your business
The event is for free and it will take place the upcoming Wednesday 25th of April from 18:30h to 20:30h at Coworkidea. Confirm your attendance here.