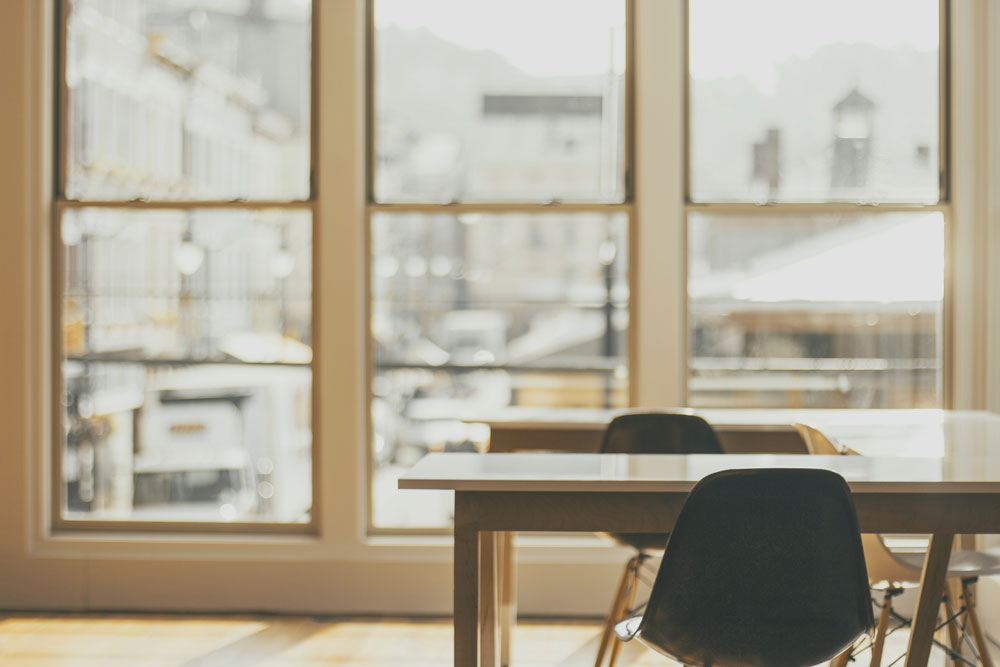 Coworking space vs. Shared office
06/11/2017
What is exactly a Coworking space?
It seems that the concept of coworking is becoming day by day more common and we are getting used to the term. But, do we really know how to distinguish this variety from other similar models of work? People tend to not see clearly what new (need a noun here) a Coworking space brings so they can't understand the reasons for its sudden boom. In general, the concept of Coworking has a collaborative character and a will to create a nice atmosphere of cooperation and synergies.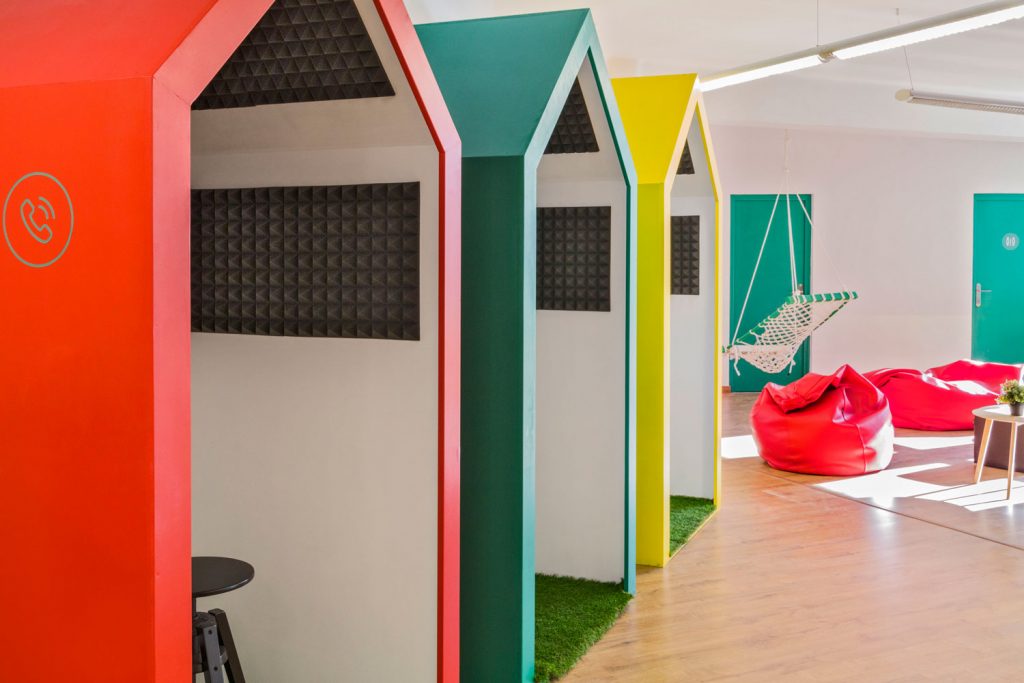 The truth is that not all kind of professionals are searching for or need a space with these features. There are all kind of needs, and some people maybe just want to reduce costs or to separate the professional and the personal spaces. To help decide which kind of space will fit you the best, we set out 3 main types of shared spaces:
Coworking center:

it is an open space where all co-workers form a community. In a Coworking center, there are no hierarchies, managers, workers, and co-workers work in an equal and horizontal way. Usually, the partners who found the space are the ones who choose which style and philosophy will follow the space, but the community is the one defining the environment day by day, establishing the dynamics and the spirit of the Coworking.
In a center like this there are usually many types of events and meetings to encourage all types of networking between the coworkers (priority), but also with other companies, people and also to integrate them more in the neighbourhood. Events are helping the creation of synergies between coworkers, but another sign of a good community is when the coworkers are making themselves proposals of any kind of event/activity for their community, which always means an exchange of knowledge. Meetings, pieces of training, cultural initiatives, presentations of startups, celebrations or any ludic activity are very frequent in these spaces. In here, you'll also find job positions like the Community Builder, which has nothing to do with the Community Manager and is the one in charge of the community and its needs.
Business centre with Coworking:

this is a mixed-model, with a traditional business centre (usually a big room) to be rented by freelancers who need a working space. The users of this type of centre have usually all services needed for their daily working life and the opportunity of meeting new people and professionals with an open mind like them, but they won't have a team trying to promote the synergies between them and organizing activities for the community.
Shared office:

this concept rises up from a basic economic need. Companies who have suffered a reduction of the budget, for example, start to find in sharing the office, a practical and reasonable solution. This model is similar to the others with the payment method and the tariffs (usually per person or per desk) with discounts for teams and companies. But usually a shared office doesn't create a community who shares, their members go every day to the office to work, and they share more than space because they can interact and create friendships, but the common environment is the working one.
Even if it is very clear that the Coworking centre is the most enriching option, it is also true that it requires an open mind and being ready to meet people, to share with them and do collaborations with other coworkers. From Coworkidea, we've verified the benefits of being part of a community like this, and we learn many things every day and meet new people, and we just love it 🙂