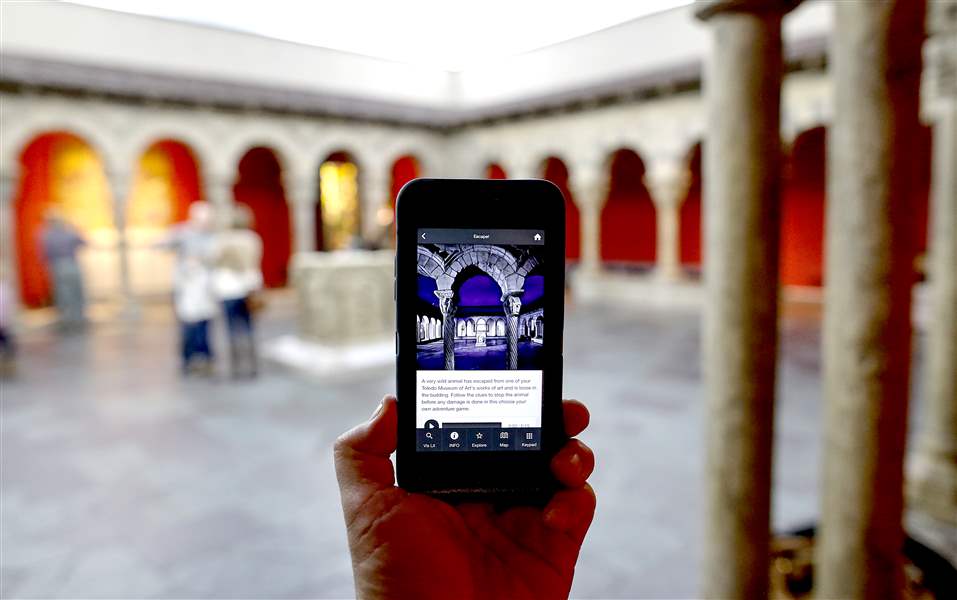 City games coworkers
15/06/2018
At Coworkidea we have a wide diversity of professional profiles and the city games sector is one of them, and very interesting byy the way. Today we want to introduce you Alex and Anna, they both work in this field and they have amazing stories. Here you have their interview answers to get to know what they do a bit better: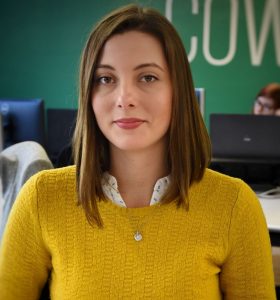 Alex: Originally from Romania, I have started my 'professional' journey when I was 19 and decided to move to England and study Marketing with Events Management. It was one of the best decisions I have ever made and while the first couple of years I was homesick now I don't regret any of it. In my 7 years spent in Birmingham I have not just accumulated an incredible experience in the hospitality and events industry but it helped me develop on a personal level and shaped my personality greatly.
About 1 year and a half ago I have been given the opportunity to move to Barcelona so just like any other young professional hungry for new experiences, I took it without thinking twice. Besides being one of the greatest business hubs, this city explodes with energy and creativity. Combining my background in events and desire to become more independent professionally, I have taken part in this amazing new project of managing a brand new start up.
Needless to say, there is no way you can work from home so the best choice was to find a place in a coworking space. The concept was new to me so didn't really know what to expect, but it turned out to be everything and more. Is not just a place that provides a desk and internet, is a place that provides a million of opportunities to meet people, create synergies and become part of this massive network, which not to mention fits perfectly with the business that I am in.
My company is called Out of The Box and we organize city games. Our parent company is Link Events based in Holland, which now have more than 10 years experience operating in their home country and Belgium. Link Events started as an events company which then moved to creating Escape Rooms and most recently added to their portfolio the famous city games. This is how Out of The Box was born, a brand new activity company in Barcelona with just a few months operating. Our games are played outdoors in the centre of Barcelona and they combine elements of escape rooms and treasure hunts, with a twist. The objective of the games are to bring families together, groups of friends and event work colleagues, having some fun with a great activity that is guaranteed to apply to any taste and preference…you just have to be up for having  great time!
Operating in the leisure industry is no piece of cake and the Spanish market is highly competitive in this sense. When people are being bombarded with so many choices is not easy to stay on top. Our product offers an alternative and new way to have fun, and is very suitable for special occasions, birthday / bachelor parties and team building activities. The activities are also highly adaptable which makes for a great choice for mixed groups as anyone would find joy in it. Each game has its own unique theme, requires a special set of tools (which we provide) and it combines at the same time cultural elements from around the city, and also missions of 'dare' that puts your creativity and team spirit side to test.
The future…it is a nice picture! I definitely see myself having my own business, will always remain in the services industry but why not might change the specialization…who knows, is good to leave something to chance as well. I would however still like to remain in a coworking space as I believe is the best fit for me on a professional and personal level.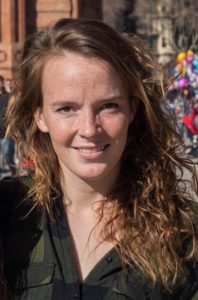 Anna: In general leisure events and activities of this sort are a way people can disconnect, take a break from their busy schedule and just enjoy their free time. It is an industry that keeps improving and become more and more innovative due to internationalization, freedom of travel and of course the technology which plays a key role. From a socio-demographically point of view, is definitely looking good looking at the very obvious changes in consumer's behavior which are a major plus…People nowadays are in the pursuit of finding the perfect balance between work and personal life. They prefer to be happier and more complete personally and not sacrifice their personal life for work and this implies spending more time with family, doing what they like so in general they seek leisure more than in the past. We have to adapt to these changes and learn how to constantly improve our product to keep up the level of satisfaction.
After I finished my bachelor degree in Holland I travelled a lot and landed in Barcelona working for a kitesurf school. Over the years I worked in several countries and always in the outdoor sports and teambuilding. After traveling to Latin America I wanted to move back to Barcelona and start my own company in organising teambuilding events. After working from home the first year I wanted to work in a space where I would meet new people and have more business like minded people around me. That is why I choose to look for a co working space.
My business is called
Xventura
and we are specialists in organising
unique treasure hunts
. We call them
Xpeditions
as you are going on an adventure through the city. It is a walking tour combined with challenging puzzles and original clues. Disconnect from your phone for a bit and experience the city around you. Ever puzzle is a small challenge that you will have to overcome to get to next location. Each group will have their personal guide that is there to help if needed. Your task is to find the secret location. We use high quality puzzles and original materials like a map and compass. People get to play outside for a bit, solve puzzles, look for clues, interact with each other and enjoy. We have two routes in Barcelona and one in Camp Nou for FC Barcelona and we offer custom made programs as well. Personally, I like the creative part of my business, researching new puzzles, trying new concepts, finding new partners with whom we can collaborate. Designing a game specifically for one group is a big challenge and there is a lot of work going into the research of the puzzles and storyline but seeing the happy faces at the end of the day is great!
The biggest difference between what we offer and what our competitors offer is our eye for our client, personal guides and his quality puzzles. No iPads or phones, makes that people experience the city around them more. They get to discover and every puzzle is designed in a way that they can solve it together. Interact with your teammates, collaborate and have a lot of fun. The whole tour is designed to keep the attention and enthusiasm of the participants rather then just sending historic information about Barcelona their way.
In the future we are expanding to different European city starting with Madrid and Rotterdam in 2019, after that, we would love to set up Rome and maybe Valencia. The advantage of working in a co working is that you have different companies around you and you can collaborate easy. Maybe we stay in a co working forever, maybe we move to a more classic place, I don't know yet 🙂
The future in my sector is up and coming. People like these kinds of games, escape rooms, teambuilding, so we believe that through innovation and launching new routes and city we can stay in the game for a long time. We have seen a huge growth over the past two years already and we believe that teambuilding will always be a part of business.