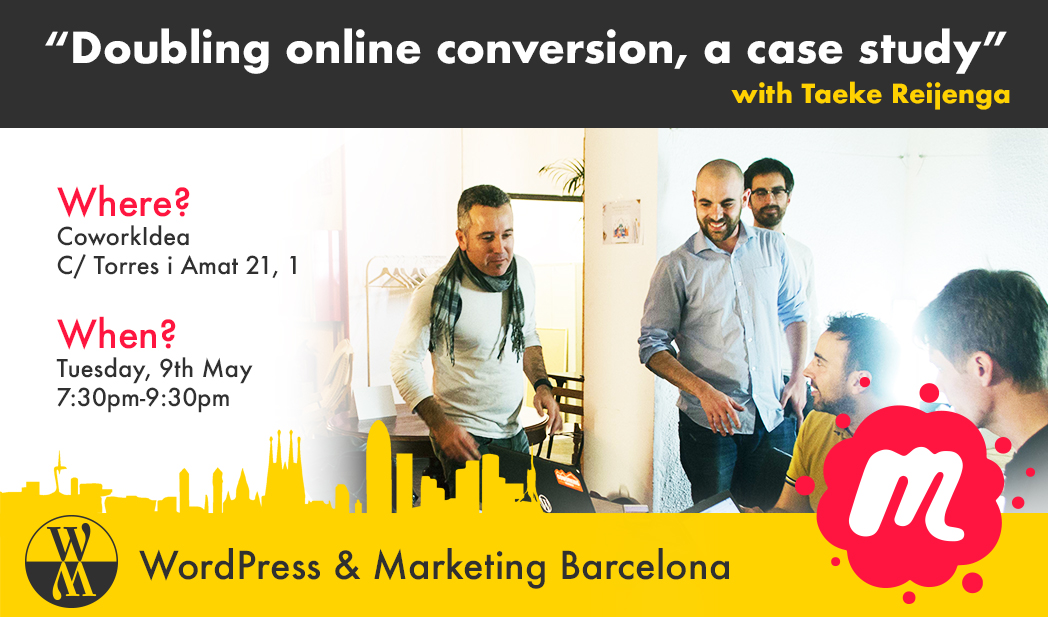 Doubling online conversion, a case study with Taeke Reijenga
02/05/2017
Autotaalglas.nl is a well known windshield repair company in the Netherlands. Over a period of a year we redesigned and redeveloped their website doubling their online conversion in the first 2 months after launch. 
In this talk I will use Autotaalglas.nl as a case study to illustrate the importance of good UI and UX for a succesfull website. Running WordPress as a CMS has many advantages but it is not automatically making your website a great website. 
How did we achieve a doubling of conversion and what are we doing to hold on to the conversion increase? 
Knowing that on average a car owner has a windshield chip or crack once every seven years you will understand that it doesn't make a loyal customer. 
How to keep developing the platform and giving the client anadvantage over their competitors? 
Come and watch the speech to learn how.
Speaker: Taeke Reijenga
Language: English
More info & tickets 👉 //bit.ly/2qpTaJB