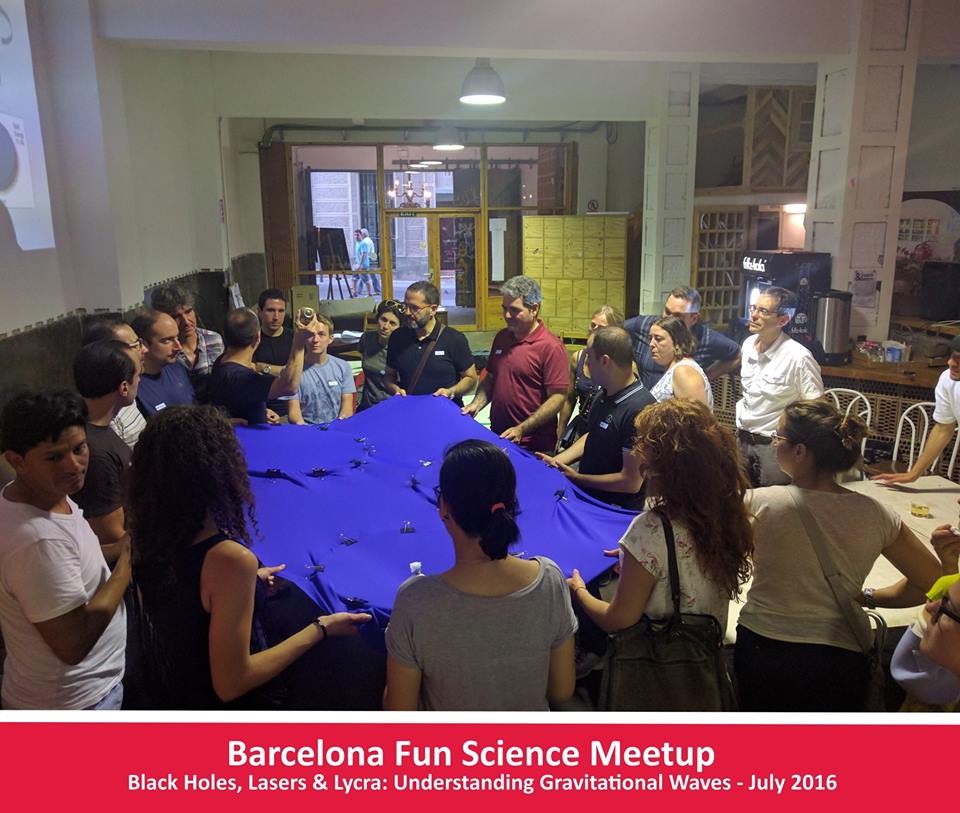 Barcelona Fun Science Meet up
20/10/2016
Because flying things are super cool, right?
On Tuesday 8th November we are hosting another amazing Fun Science workshop. This one is public, so you are free to join us. Please confirm your attendance on their meet-up page.
The workshop is about flyin things, like drones. If you come, you will be learning all about what a multicopter (drone) is, how they work, and what it feels like to fly one!
You will also be crafting your very own mini-helicopters to play with the key principles behind how flying things can use rotors to get up in the air (and how they stay there!).
Feel free to bring along your friends! 🙂
What to expect?
Hands-on science-themed games, awesome people & free beers! Fun Science is a friendly bunch of adults who are curious about the weird and wonderful science of things we see every day. In each session they set a theme, and then explore a couple of different hands-on activities and games together to learn about what?, how? and why? things work the way that they do.
They come from all educational and professional backgrounds, and you don't need any previous science experience to come along, play, and make some new friends.