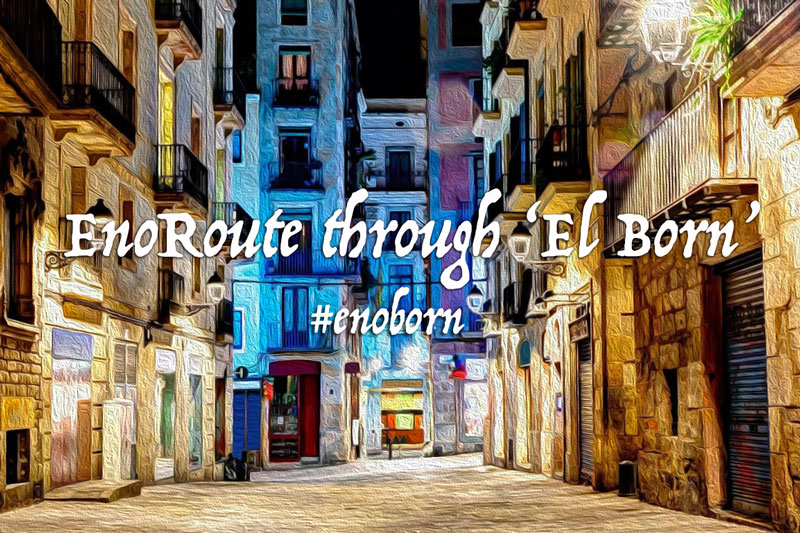 #enoborn: Route + wine tasting through the 'El Born'
20/07/2019
With an official guide, we will make a route through the Born district of Barcelona, around the bistrot Tast de Vins.
The route will pass through Canvis Nous and Vells, Espaseria, Flassaders, Seca-Monederos, Moncada, Assahonadors, Corders and Carders streets. The visit will allow you to learn about the history of an emblematic district of Barcelona that faces the sea and now concentrates part of the cultural and commercial dynamism of the city and where a few weeks ago the bistrot Tast de Vins was opened.
Meeting point:
Tast de Vins
C/ Canvis Nous, 13. Born district. Barcelona
Date and time:
Thursday 20th at 19.30h
Duration:
(1h 30 min walk through the Born)
At the end of the route, we will return to Tast de Vins and taste two wines from Bodega Josep Grau Viticultor and accompany it with an assortment of classic Catalan cheeses.
The activity will end around 21.15h and the bistrot will be open for anyone who wants to enjoy a dinner of dishes and wines to drinks.
Price:
20 euros.
Event type:
Event only for the Coworkidea Coworkers (preference) or until the event is full with 20 persons.

Information about the event:
info@coworkidea.es