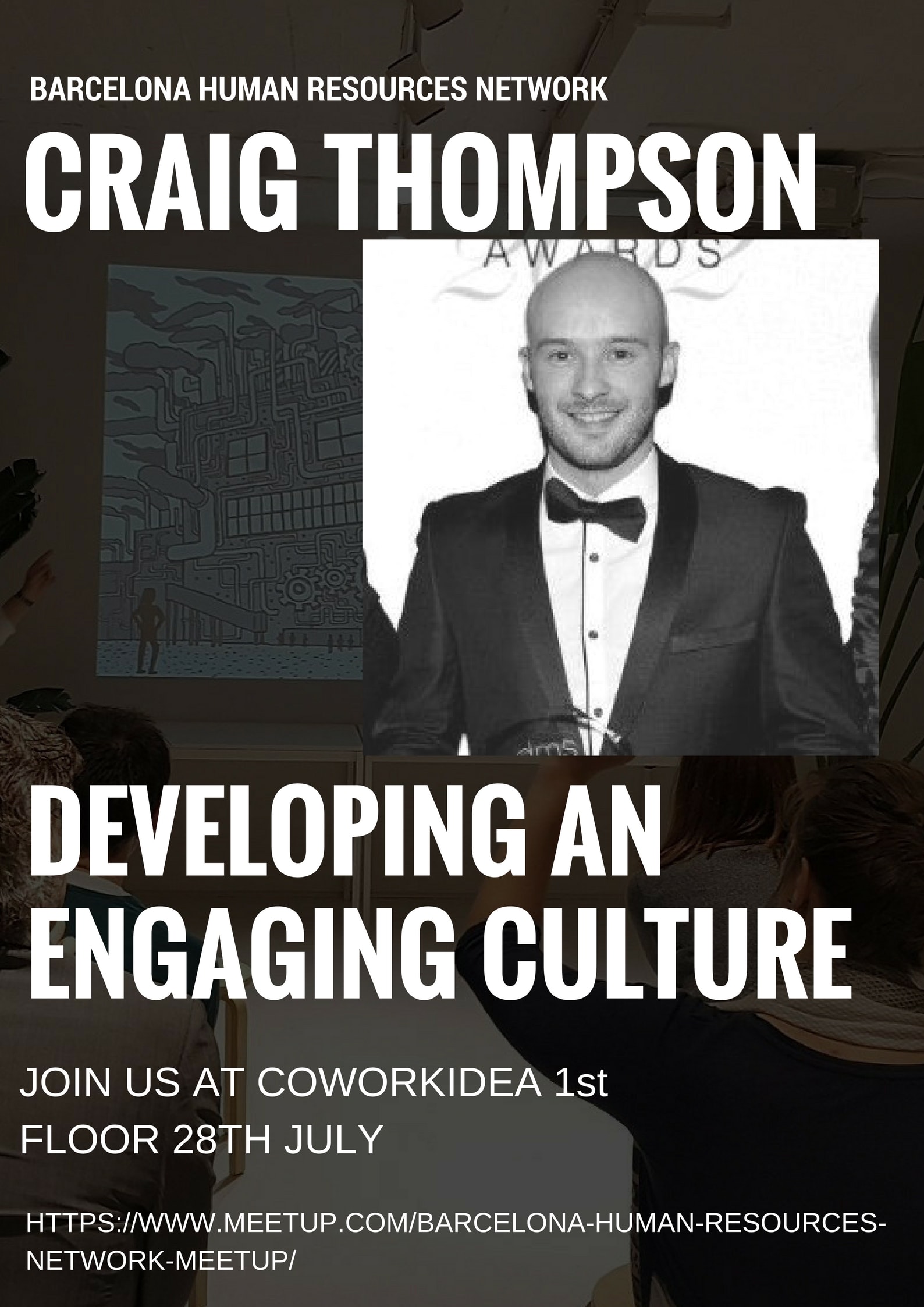 #BCNHRN Event: Developing an Engaging Culture
25/07/2017
Este viernes Meetup de BCNHRN (Recursos Humanos Barcelona) en Coworkidea a las 18:30h, evento gratuito (en inglés) ¡con bebida incluida!
The BCNHRN 6th Meetup will be this Friday at 18:30h at Coworkidea (the last until September). This event will showcase Craig Thompson (Director, Vibrant Talent Development) on developing an engaging culture. Craig is passionate about learning and development. He is CIPD qualified and well versed in NLP. He specializes in fun and interactive learning and development activities. We have had some great turnouts at recent events and I am sure you will not want to miss this one.
Reserve your seat now to make sure that you do not miss this fantastic event. Remember it is completely free including drinks! We hope to see many of you on the 28th July 18:30 – 20:30 at Coworkidea.